96FM & The Vines Resort are giving you the chance to get golfing this winter
with a golf day for you and three mates valued at $400 to be won!
The Vines Resort has a sensational winter golf package now available which includes
18 holes of golf, shared motorised buggy, Vines golf umbrella to keep, a large takeaway coffee to kick start your game, and a $20 Drummond Golf voucher to take away!
All from just $65 per person. You can find out more about this special offer here.
To celebrate this amazing Winter Golf Special at The Vines Resort, we are giving you
the chance to win a round of golf for you and 3 of your golf buddies, plus $100 for nibbles & drinks to wrap up the day valued at $400!
We have THREE of these prizes to be won so fill in the entry form below now for your chance to win!
Winter Golf Special Now Available at the Vines Resort from $65pp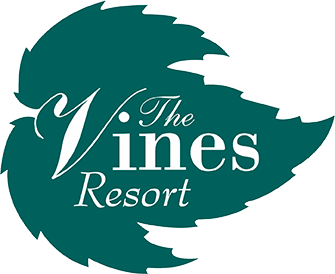 Entry Form
If you're having trouble submitting your entry, please let us know.