CROWDED HOUSE ARE BACK IN 2022 AND WE'VE GOT YOUR CHANCE TO BE THERE
In 1996, Crowded House said Farewell to the World on the steps of the Sydney Opera House…and now, more than 11 years since they last performed in Perth, 96FM is proud to present Crowded House Dreamers Are Waiting, on three incredible nights Live at Kings Park.
With over 15 million album sales, and 13 ARIA Awards, including Best Adult Contemporary Album for Dreamers Are Waiting at the 2021 ARIA Awards, Crowded House return to Australia for the first time since 2010.
Dreamers Are Waiting heralds a further chapter in the Crowded House story. A new generation has grown up and connected with their songs and will now get to experience the band live as they perform legendary anthems from the band's 35-year career, along with fresh new music.
96FM is giving you the chance to be there, just enter below.
Crowded House, Dreamers Are Waiting Tour 2022, Kings Park, April 1st, 2nd and 3rd.
Tickets on sale now – for more info, head to livenation.com.au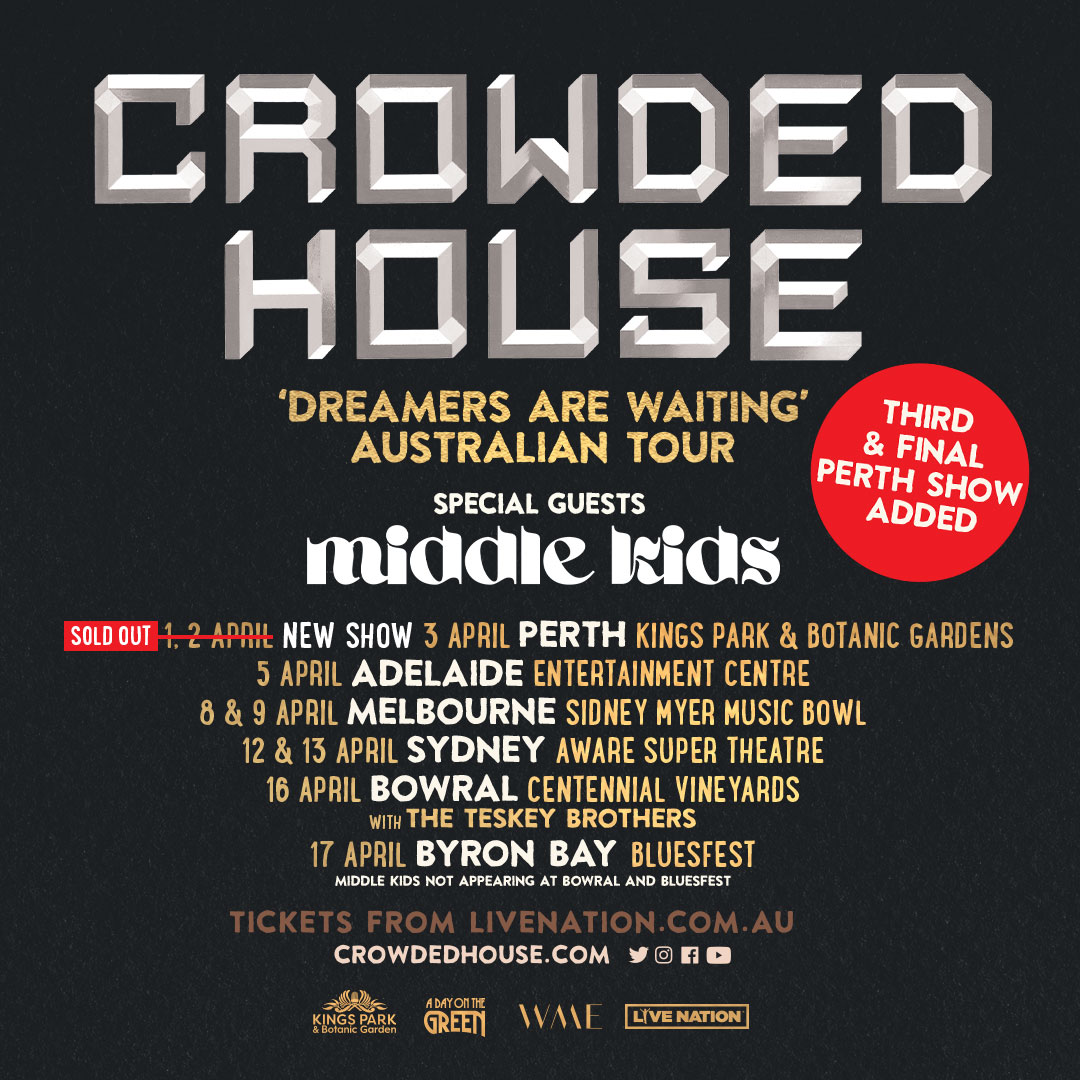 Entry Form
If you're having trouble submitting your entry, please let us know.