1. Their highest-selling studio album is 1976's Hotel California, which was certified 16× Platinum
2. The Complete Greatest Hits is ranked among the 25 best-selling albums in Australia.
3. Rolling Stone Magazine's 100 Greatest Artists of All Time, The Eagles were ranked at # 75, while their album "Hotel California," was ranked at #37 in the magazine's list of The 500 Greatest Albums of All Time.
4. When he was younger, Glenn Frey's mother caught him smoking marijuana with his friend and banned him from joining any rock band. Nearly two years later, he became one of the founding members of the Eagles, so technically-speaking, he didn't join the band.
5. They were totally against the release of their Greatest Hits, which was proposed by their record label, as they were in the process of getting Hotel California out. However, the record label was keen to make a quick buck. It ended up being the most successful album of their career.
6. After the band broke up in 1980, they claimed they'd never get back together and consequently went their separate ways. In 1994, however, country singer Travis Tritt took a chance and asked the members to be in his video covering the band's "Take It Easy." This led to the reunion.
7. Speaking of when the band broke up, Don Henley made a public comment saying that the Eagles would only get back together when hell freezes over. Hence the title of their reunion tour and album, 'Hell Freezes Over'.
8. The cover art for Hotel California was a photo of the Beverly Hills Hotel. Photographer David Alexander took it from a cherry picker in a totally unfamiliar position which made it unrecognisable. When it became known that it was Beverly Hills Hotel, the hotel threatened legal action over the use of the picture: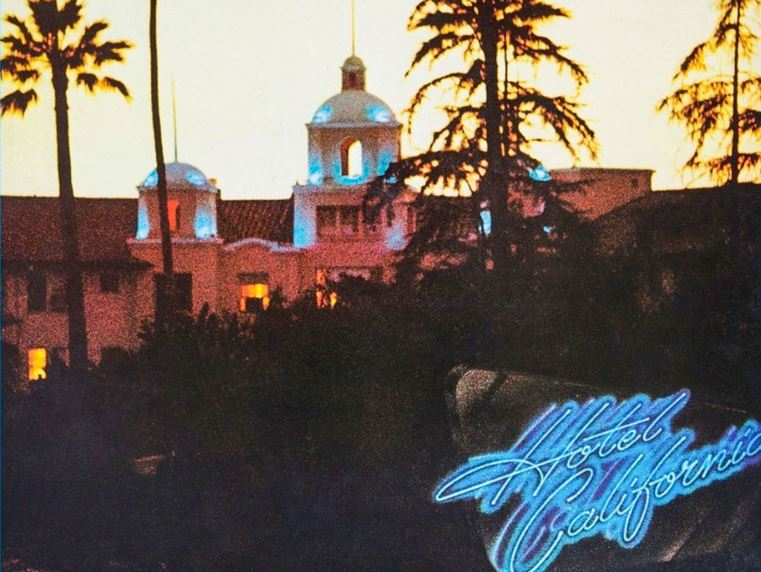 9. They were the first band to charge more than $100 for arena tickets, during their Hell Freezes Over tour in 1994. Following this, bands such as the Rolling Stones increased their prices.
10. And while it's a pretty well-known fact, we just really love it and had to include it: following the death of Frey in January 2016, the Eagles weren't sure if the band would perform ever again. However, Frey's son, Deacon, ended up filling his dad's shoes before a crowd of 55,000 in July 2017. He's since won over crowds with his easy-going demeanour and on-point vocals.
Want to see the Eagles live in concert? Well, 96FM could be sending you to have the week of your life in Las Vegas to Rock, Laugh & Party!
ROCK with the Eagles, LAUGH with Jerry Seinfeld and PARTY in Las Vegas with $10,000 spending money!