Dilapidated jetties on the WA tourist hotspot Rottnest Island need to be replaced or repaired, the opposition says, after a 112-year-old one collapsed.
A woman, her 11-year-old son and another female relative suffered non-life-threatening injuries in the Army Jetty collapse on Wednesday morning, but the outcome could have been far worse.
The injured mother had to hold her unconscious boy's head above water before help arrived while the other woman was pinned under a slab of concrete until she was rescued by emergency crews.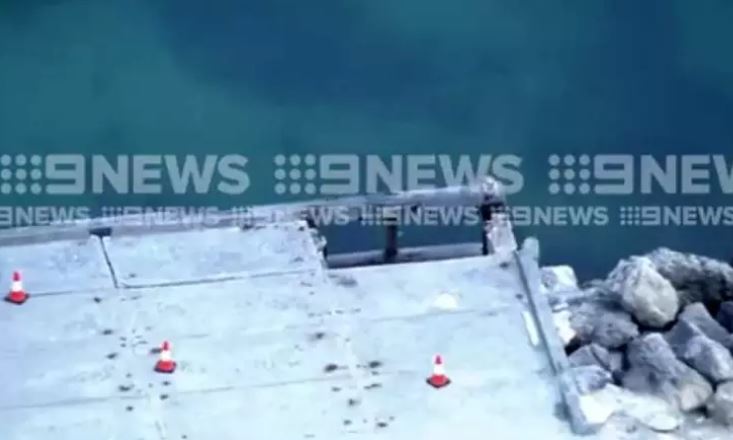 "It's very fortunate no one was seriously hurt or killed," Opposition Leader Mike Nahan told reporters.
A 2014 Rottnest Island Authority (RIA) report estimated it would cost about $3 million to replace the jetty, which along with the Main and Stark jetties had "maintenance issues" and needed substantial investment to ensure their ongoing structural integrity.
Dr Nahan called for a multi-million-dollar cash injection by the state government, including for the Main Jetty, which has concrete cancer.
"They need to put $3 million into the Army Jetty now," he said.
"The Rottnest Island (Authority) board does not have the fiscal capacity by itself to undertake all that repair and maintenance."
Dr Nahan said the McGowan government had focused a lot on increasing the island's tourist numbers via marketing, but they would stop visiting if there were safety fears.
"If the infrastructure's falling in, people will hear about it and won't come," he said.
RIA chairman John Langoulant said the incident was unfortunate and isolated, and ongoing maintenance was undertaken on high traffic jetties, accommodation and major thoroughfares.
AAP
Missed Clairsy & Lisa? Catch up by clicking play below!