Love true crime? Love home renovation shows? We've found the perfect show for you!
Deadline is reporting that a new renovation show called Murder House Flip is in the works. The show will reportedly follow a group of forensic experts, renovators, and spiritual healers, as they renovate and resell notorious murder houses across the United States.
According to the press release, the show will feature houses "known for the mysterious murders and incredible intrigue committed behind their walls. Homeowners turn to the colorful [sic] cast of forensic specialists, spiritual healers, and high-end renovation experts to uncover the true crimes, shocking secrets and scandalous history of their homes. Then, cleansing renovations remove the stains of the past and take these homes from morbid to marvellous."
Series creator Josh Berman says the show will combine "home renovations with the intriguing elements of a true-crime series."
He also believes the renovations will help those involved in the history of the house by bringing "healing and solace to families living in the aftermath of tragic events by transforming dark places into healthy spaces".
While we don't have a release date yet, we can confirm that it is happening… and we can't wait!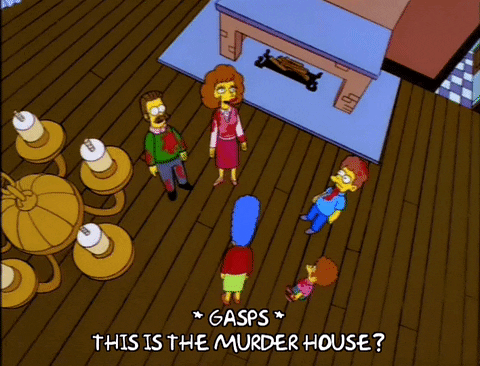 Missed Clairsy & Lisa? Catch up by clicking play below!