Soon-Yi Previn, the wife of director Woody Allen, has given her first ever in-depth interview with New York magazine speaking out about her adoptive mother — and Allen's ex — Mia Farrow.
Allen and Farrow's 12-year relationship ended in 1992, and caused controversy around the world when it was revealed that Allen and Soon-Yi were in a relationship.
The interview was written by Allen's "friend of four decades," Daphne Merkin, and was also conducted at least in part with Allen present, sees Soon-Yi suggest that he showed her the attention that Farrow never did.
Soon-Yi also defended Allen from claims by his adopted daughter, Dylan, that he molested her.
Soon-Yi believes Farrow "has taken advantage of the #MeToo movement and paraded Dylan as a victim" and that she had "pressured" her to speak out.
Dylan, has told New York that Soon-Yi's claim was "offensive" and "only serves to revictimize me."
She says Allen, who became her adoptive father in 1991, touched her "private part" when she was seven years old.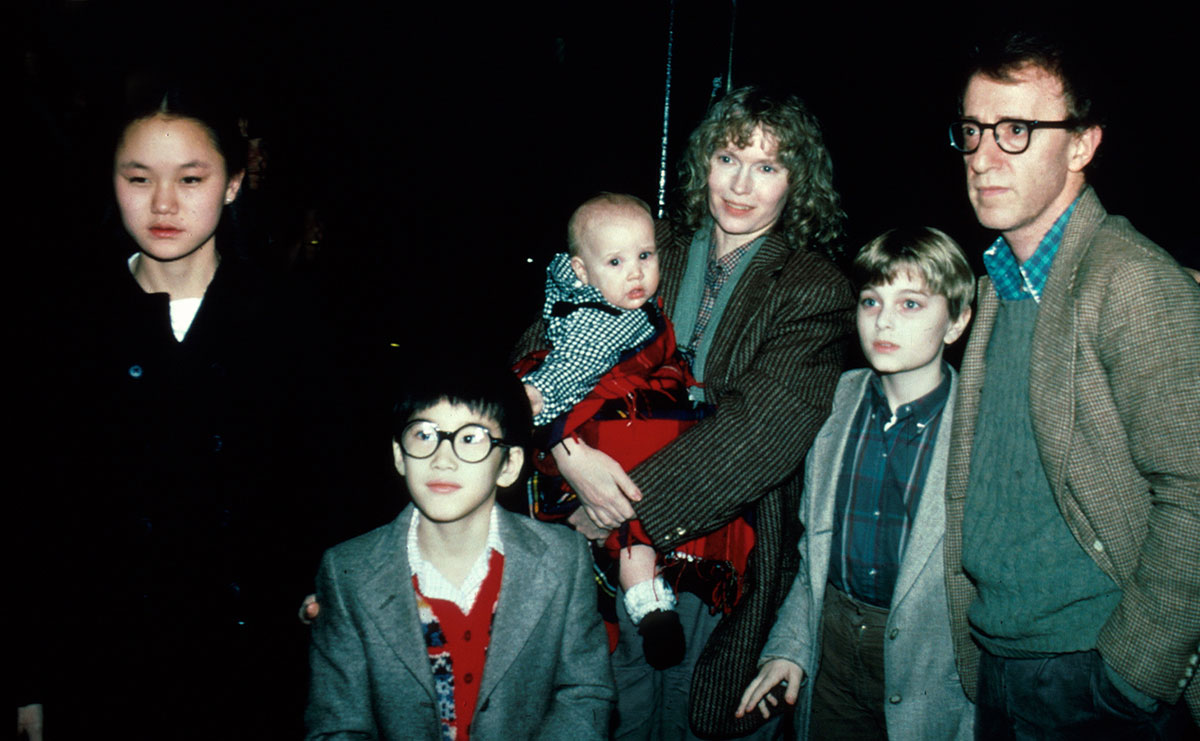 Woody Allen and Mia Farrow (holding her daughter Dylan) with Soon Yi, Fletcher, and Misha
Soon-Yi was five years old when she was adopted by Farrow and her then-husband, Andre Previn in 1975.
She claims, Farrow treated her and her adopted sisters, Lark and Daisy, like "domestics," and that Farrow became impatient with her "hopelessly backward" learning difficulties, would slap her, and once screamed at her, "I should send you to an insane asylum!"
"Mia used to write words on my arm, which was humiliating, so I'd always wear long-sleeved shirts,"
"She would also tip me upside down, holding me by my feet, to get the blood to drain to my head. Because she thought — or she read it, God knows where she came up with the notion — that blood going to my head would make me smarter or something."
Farrow first began dating Allen in 1980, when Soon-Yi was 10.
By then, Farrow had also adopted another child, Moses, with whom she is also now estranged.
Farrow's other children – including adopted daughter Dylan and her son with Allen, Ronan Farrow – have defended her against Soon-Yi's and Moses' claims.
In a joint statement, eight of Mia's children said "none of us ever witnessed anything other than compassionate treatment in our home."
Soon-Yi says she had little to do with Allen growing up.
"I hated him because he was with my mother, and I didn't understand why anyone could be with such a nasty, mean person,"
"I thought he must be the same way."
But when she was a teenager still in high school, she began attending basketball games with Allen.
"I think Woody went after me because at that first basketball game I turned out to be more interesting and amusing than he thought I'd be,"
"Mia was always pounding into him what a loser I was."
"I wasn't the one who went after Woody — where would I get the nerve? He pursued me,"
"That's why the relationship has worked: I felt valued. It's quite flattering for me. He's usually a meek person, and he took a big leap."
"It only became a relationship really when we were thrown together because of the molestation charge," Soon-Yi said, referring to Dylan's claim that Allen molested her in August 1992.
That was the same month that Allen publicly declared his love – for the first time, even to her ears – for Soon-Yi at a press conference, and filed for full custody of Dylan, Satchel/Ronan and Moses.