Popular German discount supermarket Aldi has been forced to recall a food product sold from all of their stores due to faulty packaging.
It's been found that the 466-gram glass jars of Colway Real Mayonnaise could break and could cause injury, according to the recall notice.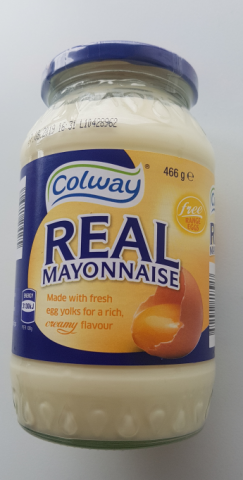 All batches of the German-made mayonnaise are affected by the recall and the product was sold at Aldi stores nationwide.
Food Standards Australia has said that the faulty packaging "could cause injury or result in glass contamination."
Aldi has since released a statement saying that their main concern is the safety of their customers and the product should be returned immediately.
"Consumers should not consume this product Customers should return the product to the place of purchase for a full cash refund," said the recall notice. "We apologise for any inconvenience."
Anyone who is concern about their health should seek medical advice immediately.
Concerned customers seeking further advice can also contact the Aldi food recall hotline on 1800 709 993.
This comes just a day after Nanna's Family Apple Pies were recalled from major supermarkets nationwide over fears that they could be contaminated with glass.