Alice Cooper and Disney: two things I never thought I'd mention in the same sentence, but here we are.
I mean, the legendary shock rocker was always pretty animated, but this time, it's literal.
Alice Cooper is lending his voice to the Disney Channel animated series Mickey and the Roadster Racers where he'll play Alistair Coop De Ville.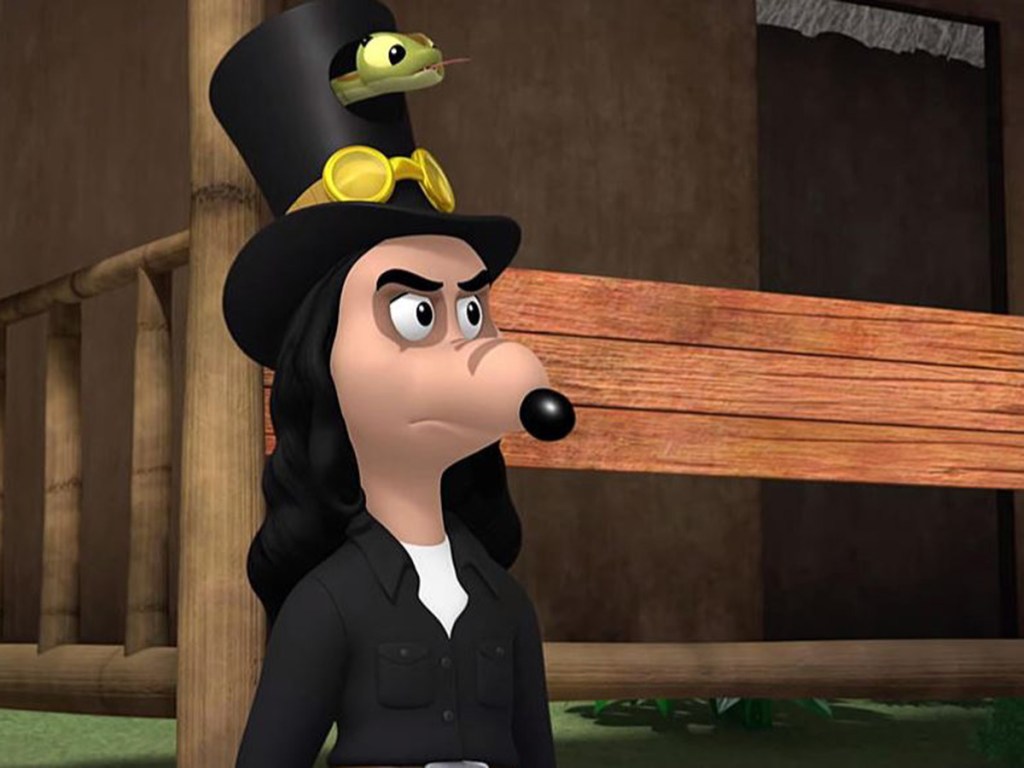 The cartoon character shares some similarities with his celebrity voice.
"It's so funny that they have a snake coming out of my top hat — the two things that Alice is known for," Alice Cooper told Entertainment Weekly.
The character is "an old friend of Goofy's uncle" and Cooper, a self-confessed "huge Goofy fan".
The difference is that, while Alice is used to playing the villain, he's looking forward to playing this "nonthreatening character".
"Generally, when I play parts in movies or TV, I'm always the villain," he noted. "It's kind of nice to not be the villain for once."
TBH, we can totally see the resemblance!