At his next birthday, the legendary Godfather of Shock Rock, Alice Cooper, will be turning 72.
Except next year.
In 2020, Alice Cooper's February birthday will literally not exist.
"We're leaving LA on the 3rd and we get in [to Perth] on the 5th," Cooper told Botica's Bunch on Thursday.
"My birthday is on the 4th.
"So, I don't really have a birthday this year… I get to be 71 again for another year!"
Cooper's locked in to bring his Ol' Black Eyes Is Back Tour to Perth on February 8.
"You know when you go to the carnival, and you go to that ride that you really don't want to go on?" he said. "[And] it's called like The Nightmare Castle and you go, 'ugh I really don't want to go on that', well, that's what this show looks like."
He'll also be bringing the golf clubs… in fact, the whole band will.
"Everybody in my band pretty much into golf," Cooper said.
"But the funny thing is, that we play golf in the morning and then, at night, we turn into these other creatures."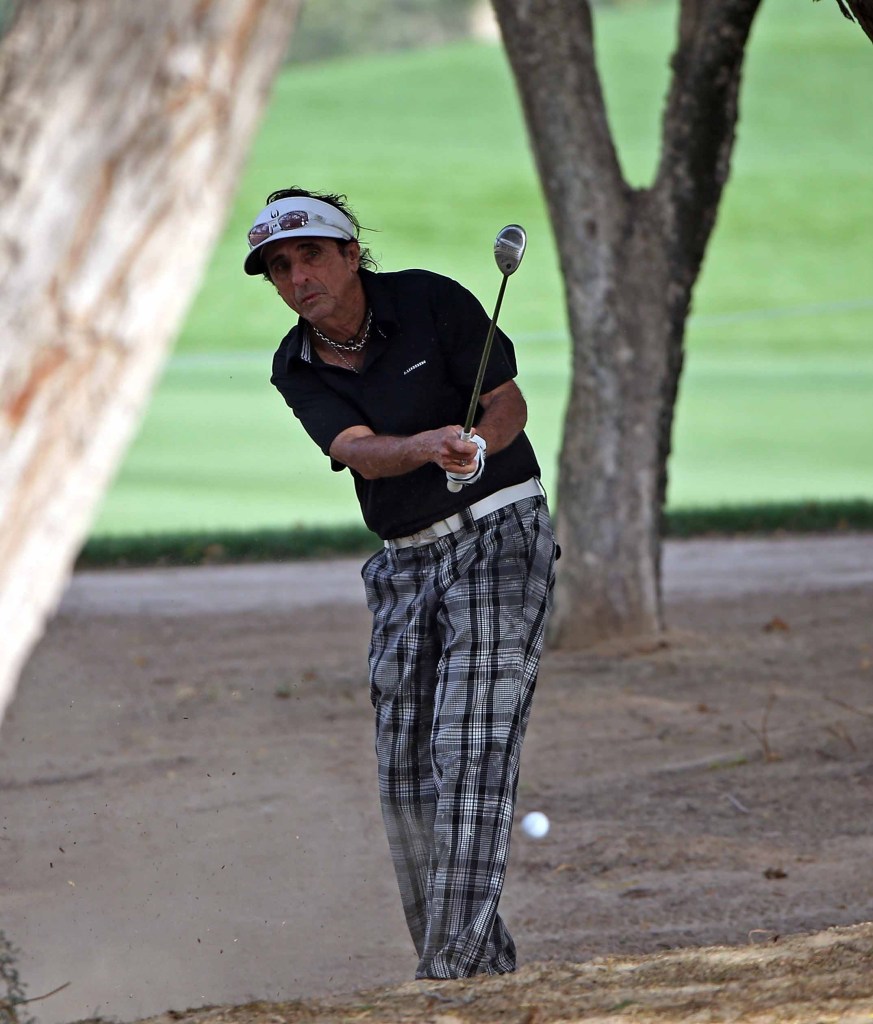 For Cooper, it's a key distinction – that Alice the golfer and Alice the performer will never meet.
"Alice never actually sees golf, it's me playing golf," he said. "Alice the character plays the show."
It wasn't always that way. Cooper admitted there used to be a time where he didn't know where 'he' ended, and 'Alice Cooper' began.
I wasn't until he quit the booze and drugs – 37 years ago – that he was, finally, able to put some distance between the two.
"So, I can get up in the morning and play golf or go shopping or do anything that anybody else would do," Cooper said.
"But that night, I'm gonna be this character – and I'm gonna play him to the hilt."
Not only are fans going to get the epic nightmare castle ride of a concert, but Cooper's band is made of musicians who are absolutely killing it.
"My female guitarist, Hurricane Nita Strauss, just won Guitarist of the Decade in Guitar Magazine," he said.
"She's 28 years old, looks like a Victoria's Secret model and plays like Eddie Van Halen."
View this post on Instagram
In 2016, his drummer Glen Sobel was voted Best Hard Rock Drummer by Drum! Magazine.
"So, it's a pretty darn good band, they're so tight it's ridiculous."
Hit PLAY below for the full chat!
Alice Cooper will perform at RAC Arena on February 8.
Missed The Bunch with Clairsy & Lisa? Catch up by clicking play below!