Jason Momoa's scrunchie was the best accessory on the 2019 Oscars red carpet!
Forget diamonds and pearls, it was the Aquaman star's velvet Fendi scrunchie, which matched his velvet pink suit, that got the Internet talking.
Jason hit the red carpet for Hollywood's biggest night alongside his wife Lisa Bonet. While all eyes were at first on the beautiful couple, all attention quickly went to Jason's wrist once fans noticed he was sporting the creative hair accessory for his signature long locks.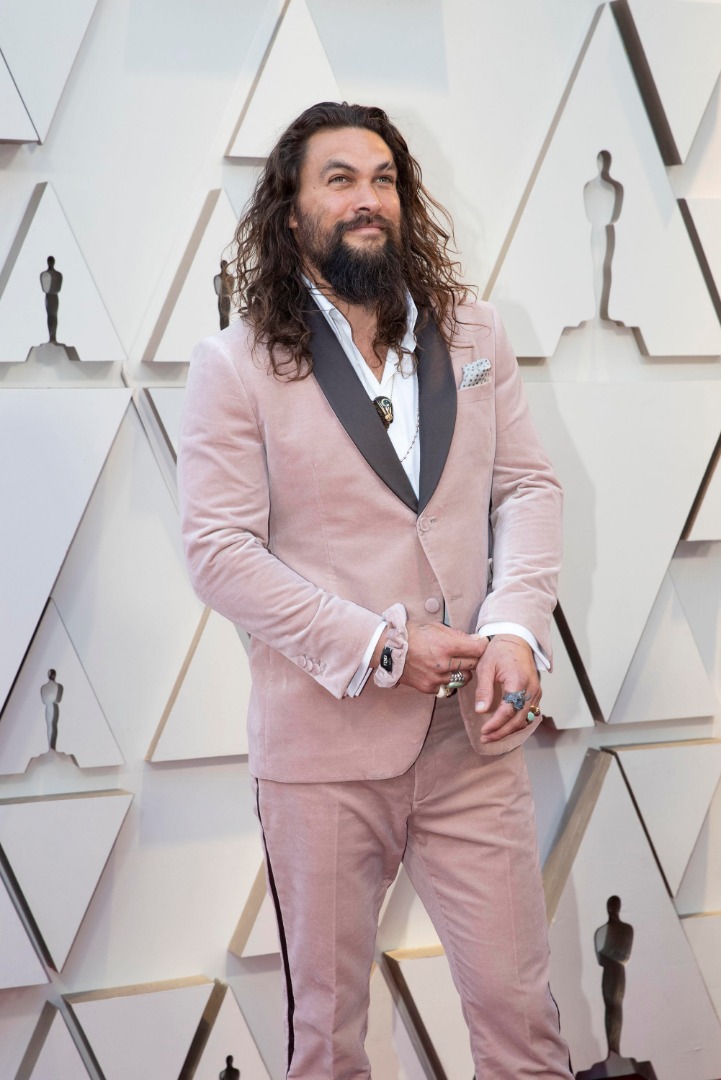 While the bold fashion choice was enough to get the Internet talking, it was the fact that Jason's scrunchie coordinated with his entire look that really got social media buzzing.
Check out some of the best tweets about Jason's shows topping scrunchie below!
Jason Momoa's scrunchie gave me life #Oscars2019 pic.twitter.com/W5Fl8XfFWj

— Leilani🇵🇭 (@_LMIC_) 25 February 2019
Jason Momoa's matching scrunchie is such a mood #oscars pic.twitter.com/NkmP20V7PT

— mac sauce 🍺 (@prettylittty) 25 February 2019
Jason Momoa has a matching velvet scrunchie??? The wealth!

— Nina Parker (@MzGossipGirl) 25 February 2019
Jason Momoa matching his scrunchie to his suit is all I've ever needed in life#Oscars pic.twitter.com/gfW2ADrHoV

— 𝙅𝙖𝙘𝙚𝙡𝙮𝙣𝙣 (@4ngelslust) 25 February 2019
Men buying Jason Momoa pink scrunchie like #Oscars pic.twitter.com/Vkh7QLBW0c

— . (@letti4u) 25 February 2019
Jason Momoa's velvet pink scrunchie for best supporting actress at the 2020 #Oscars. pic.twitter.com/iQiWaFO4ZK

— Kristin McNamara (@KristMcNamara) 25 February 2019
Jason Momoa's scrunchie. That's it. That's the tweet. #Oscars pic.twitter.com/WfMAKg3SeI

— TV Guide (@TVGuide) 25 February 2019

Article: Peyton Blakemore