Word on the street is that there could be a 'baked bean bandit' on the loose in Mount Hawthorn and locals have turned full Law & Order on the socials.
On Thursday, WA Incident Alerts posted a picture of a pile of beans on a doorstep, saying that "kids are unloading a can of beans on people's doorsteps, ringing the bell and running off – all while someone films it."
Similar incidents were reported by more Mt Hawthorn residents….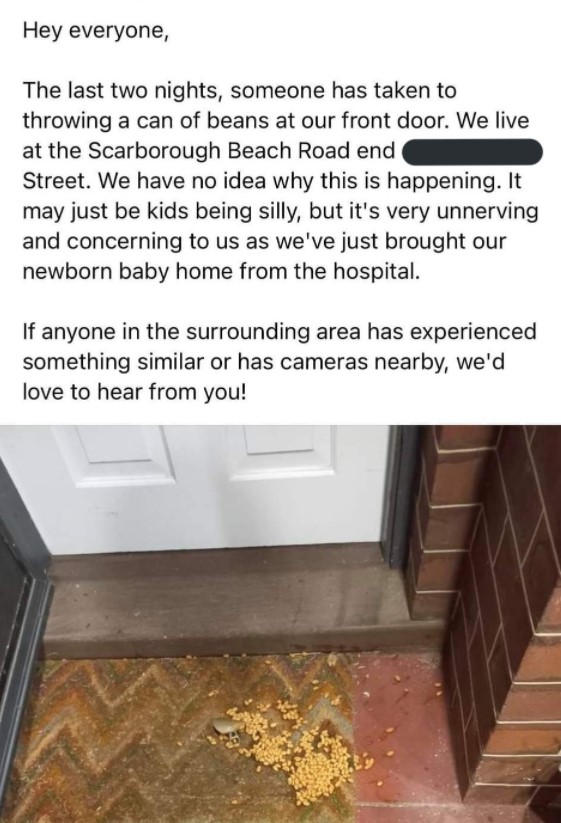 With one having seen a suspicious sight down at the local shopping centre…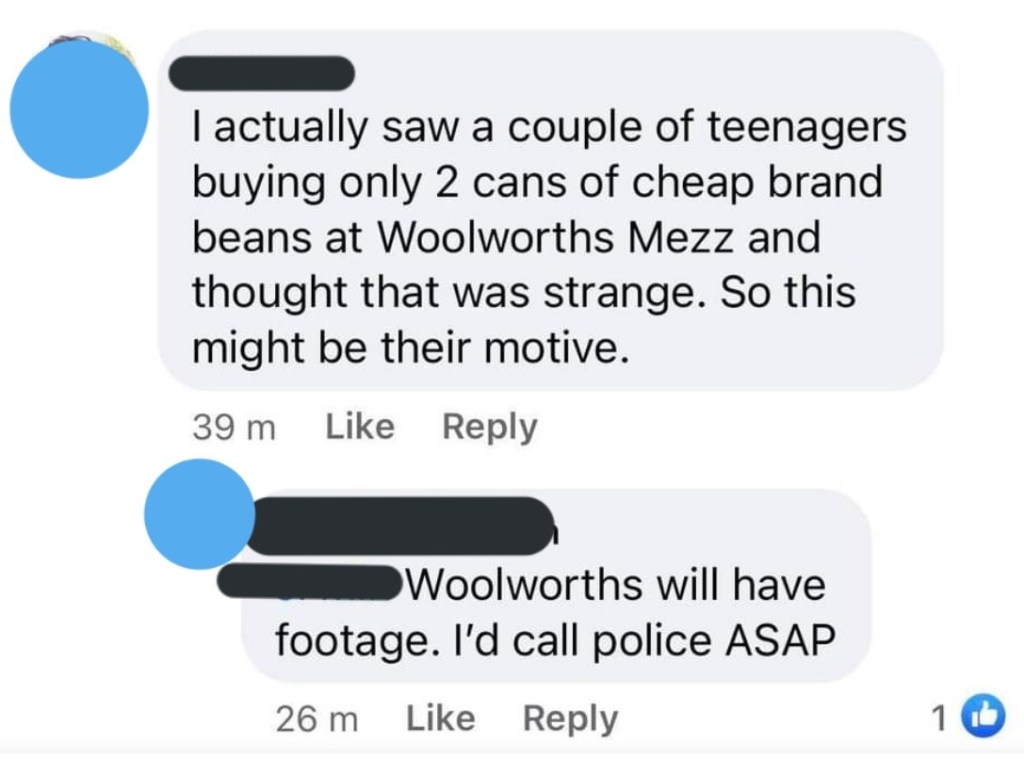 Investigating everyone in the northern suburbs who bought baked beans, recently, is going to be quite the undertaking…

— Shirley Yooggest (@ShirleyYooggest) June 18, 2021
A quick scan of the chat thread and it seems the kids are copying a TikTok prank called 'beaning'…
The comments are exactly what you'd expect…
"I'm not really sure how to react to this! It's funny definitely but annoying at the same time because now this person has to clean up."
"it's all fun and games until 80 year old grandma steps outside for a look and 'whoops' .. broken hip, life ruined…"
"I just popped into mount hawthorn PS. They are doing a bit of follow up."
"When they're caught, these little w–kers should be made to buy a whole heap of baked beans (from their own money) and then be marched to Food Bank to donate the lot. While some people go hungry, some think it's a cool social media lark to waste food."
Missed The Bunch with Clairsy & Lisa? Catch up by clicking play below!