Aussie model Jett Kenny is used to drawing attention to his photos on Instagram, but now he's in the spotlight for all the wrong reasons after he posted a number of controversial posts to his Instagram story.
The photos sparked an age-old debate over whether parent's should smack their children when they misbehave.
While sitting in a waiting room at the doctor's office Jett posted a video of a young child who could be seen throwing a box around the room while the child's mother sat by and did nothing.
The model posted the footage on his story with the caption, "Give your kid a goddamn smack".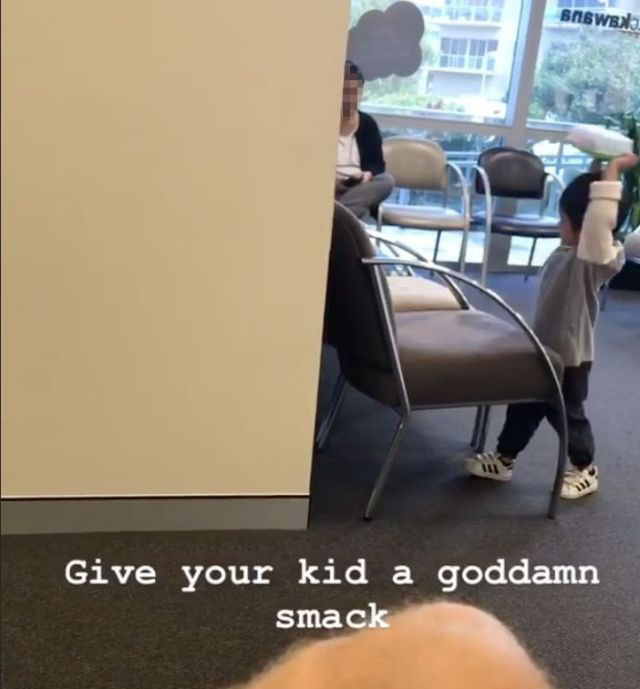 He then posted an image in the next frame asking the question, "Anyone else get smacked as a kid? I sure did if I was being nawty (sic)", before adding a poll feature, giving his followers a chance to vote on the topic.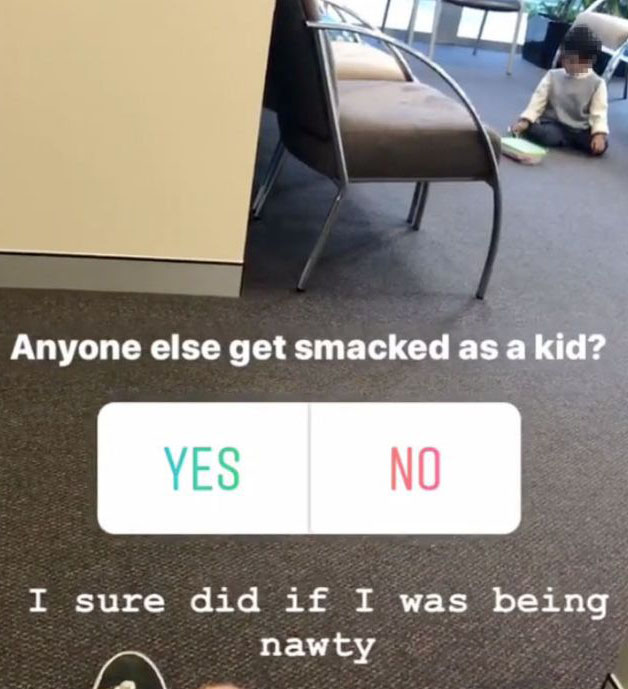 Speaking with Sunrise about the model's post, social commentator Jane Caro said that parents should not resort to physicality when it comes to disciplining their children.
"Parents have a tough enough time now dealing with kids in public without random strangers…giving them gratuitous advice about how they should bring up their children," she said.
"I do think it would be really nice if people who were in public would be more supportive of parents when they're dealing with their children."
Model Jett Kenny has sparked online debate after posting a photo of a misbehaving child with the caption 'give your child a smack'. pic.twitter.com/6YA2SzlT2B

— Sunrise (@sunriseon7) September 5, 2018
Most of Kenny's followers responded to his Instagram poll saying that they were smacked as children with only 5% saying that they weren't.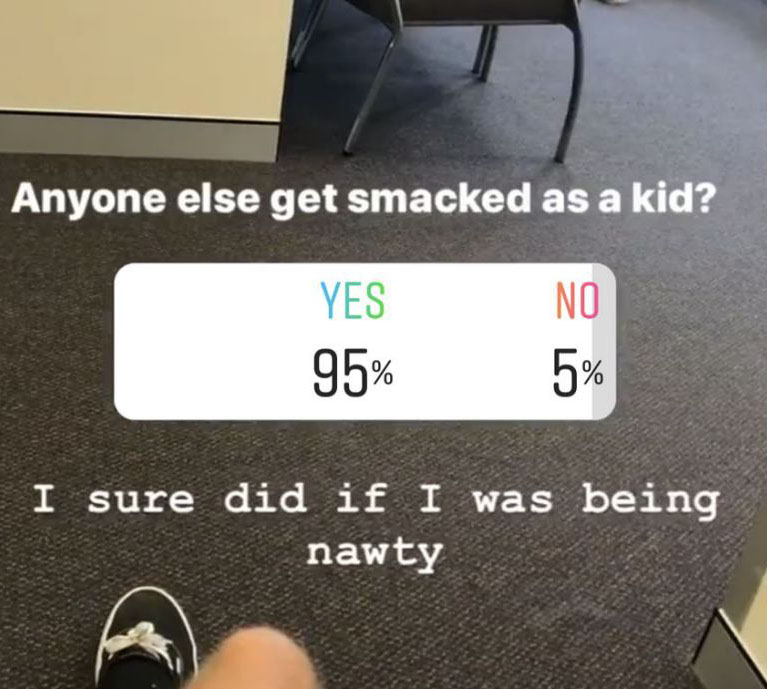 Jett has since responded to the controversy on his story saying, "So apparently this is a thing…I didn't say anything to the parent, was just observing. I was more worried about the state the pencils were going to be in."