Freo legend David Mundy has spoken out about the sweet pic doing the rounds of him goal-umping for his son's team the morning after the Dockers' 27-point win over Gold Coast.
You'd think the veteran would indulge in a well-deserved sleep-in on Sunday morning after his solid performance of 20 disposals, six clearances and two goals against the Suns on Saturday.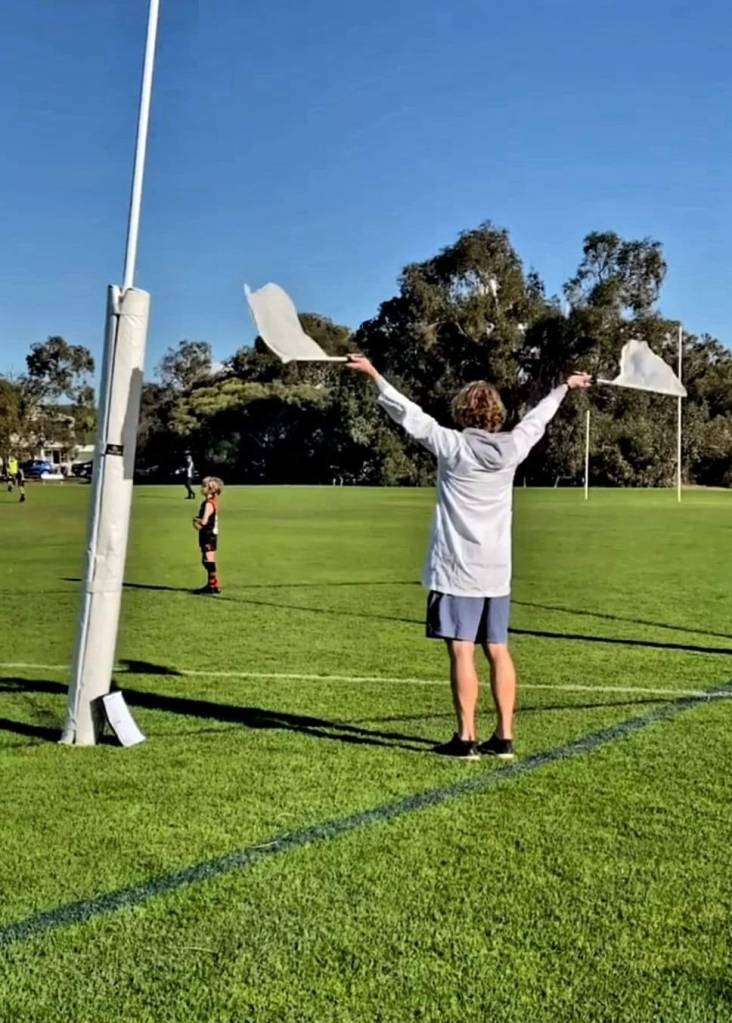 On Tuesday, Lisa asked Mundy if he was the first choice or the last resort for the job.
"Nah, it was my scheduled umpiring round," he said, adding that he had only just made it to the ground.
"I had to duck into the club because I got a corky out of that game with Gold Coast, so only got there with a couple of minutes to spare."
Thing is, Mundy went on about how he loves donning the white jacket and waving the white flags around and that it sometimes takes the kids half a quarter to realise who he is.
"Aw, hey, are you… Dave Mundy?" they'll ask… and their reaction is everything…
Missed The Bunch with Clairsy & Lisa? Catch up by clicking play below!