Well, well, well… Who knew one word could be so telling.
Bradley Cooper's ex-wife may have just slammed him via social media in a two letter take down.
Actor David Spade was obviously as intrigued by the chemistry between Cooper and Lady Gaga at the Oscars to the point that he posted to Instagram "Is there any chance these two aren't f*****g?".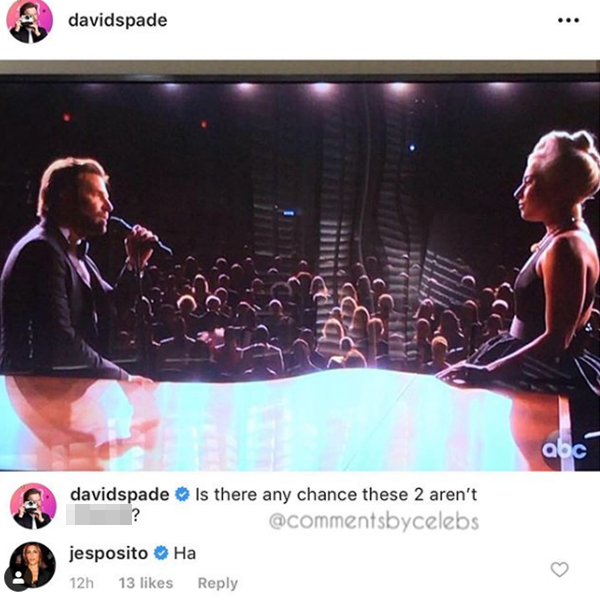 To which Bradley's ex-wife simply responded 'ha'!
Since divorcing the actor, Esposito has opened up about the harsh reality of their relationship, including calling him a 'master manipulator'.
So we don't think that 'ha' was to dispel the latest affair rumours.
Even more telling – the comment has now been removed.
Lady Gaga publicly confirmed that she was no longer with her fiance last week after months of speculation.
Although Cooper's current partner Irina Shayk seemed unphased by the intimate display, seen giving Gaga a huge embrace later in the evening.
Will the rumours die down the further 'A Star Is Born' fades into the distance?
Or is there more to this story?
We'll be keeping an eye on it. But for Irina's sake, especially, we hope it's all good acting and publicity.
Missed Clairsy & Lisa? Catch up by clicking play below!