In what's been called a 'cannibal's dream' comes this WTF story out of the Ukraine.
A butcher has created a creepy human-like skeleton for a window display for Halloween… made of fresh meat.
The seriously dark display featured a variety of cuts, including ribs for the ribcage and snags to create its guts. Two eggs with olives placed on them created its eyes and a liver was popped under the ribs for added authenticity.
We're disappointed a brain wasn't used as, you know, a brain, but hey, this ain't our weird meat person.
We're also not sure whether the display was meant to attract or repel customers, but here I am writing this up in Australia, so it's doing something.
Behold: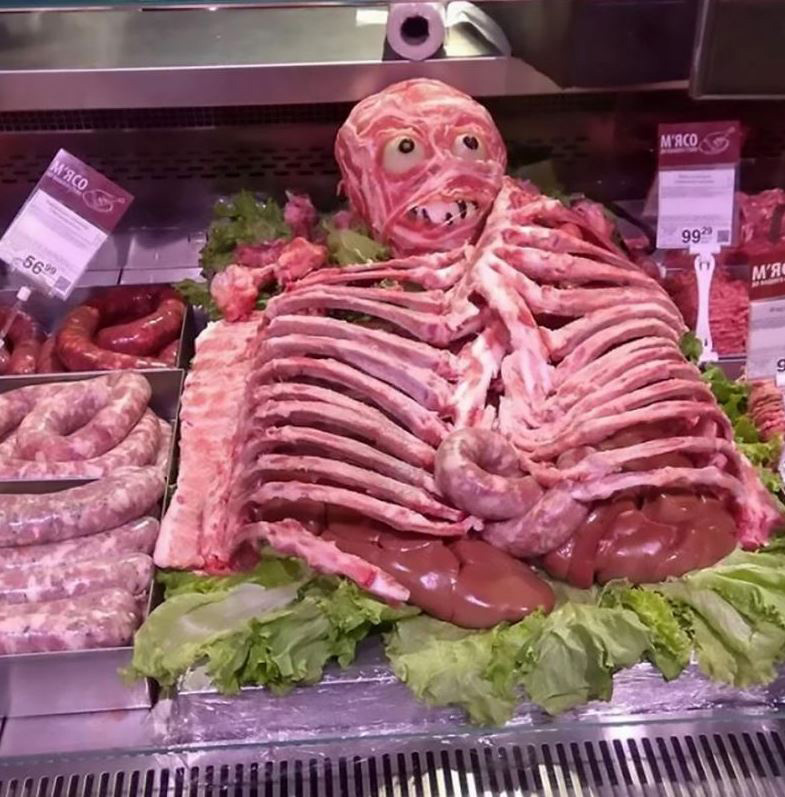 Here's what social media is saying:
"That's creepy"
"You have lost connection with reality, I am not going to buy anything from you anymore"
"I just want to say this is pretty disgusting"
"Wow, that's perfect"
"That's good, we need more of this stuff"
Missed Clairsy & Lisa? Catch up by clicking play below!