Coles has been forced to issue a national recall on a brand of beef pies after a serious error left those with serious allergies at risk.
The Coles Express 175g Yum Beef Pie, sold in Coles Express stores across Australia, is being recalled after the wrong pastries were packed in the wrong wrapper.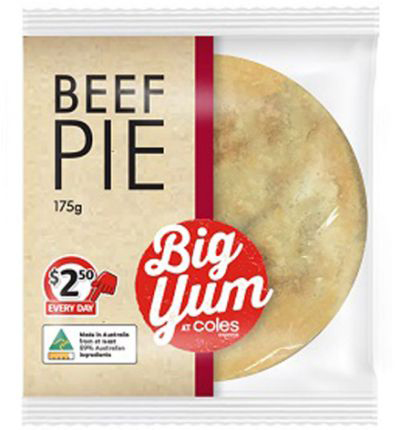 In a statement, the supermarket giant said that the supplier filled a number of the beef pie packets with Cole Express Big Yum Bacon and Egg Pie 175g from the same range.
The fear is that anyone with an egg allergy may eat the pie without realising that the item contains egg. Those who suffer allergies and believe they may have eaten one of the affected pies should seek medical advice.
Anyone who purchased one from September 1 can return it for a full refund.
The affected pies will have a batch number 235/18 printed on the packaging.
"We apologise to our customers for any inconvenience," said Coles in a statement.
Missed Clairsy & Lisa? Catch up by clicking play below!