A Reddit user has been left outraged after they found a jar of Vegemite being sold for $19 at Sydney Airport.
The photo was posted by user 'MrMaxwell77' of a jar of the Vitamin B rich spread, which usually retails for just $8.
Other users have leapt to angry too, with one saying "Prices are often inflated at airports but Sydney intl takes the p**s big time.'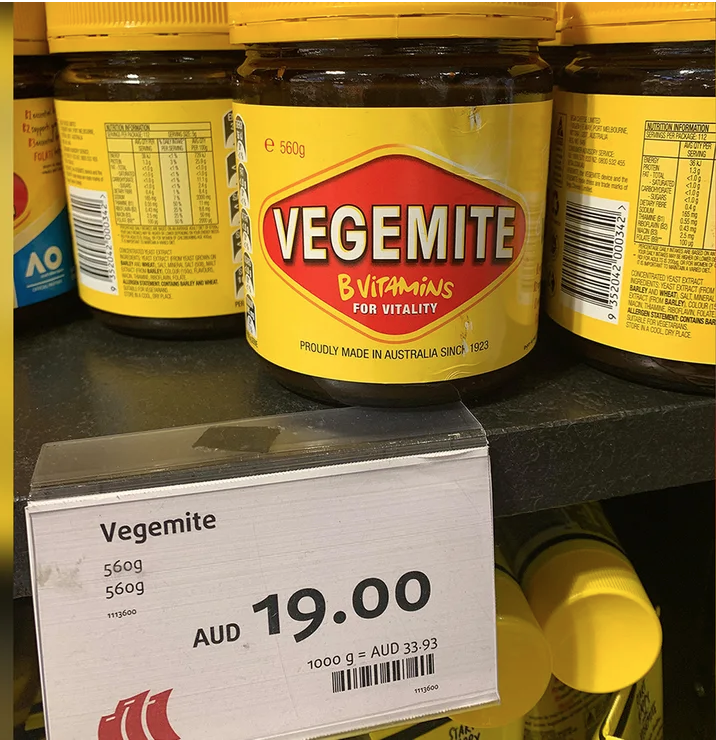 To add insult to the purchase, if you were to buy the spread before customs, you would have to throw it away, as Vegemite counts as a gel, which means you can only take 100 grams of it on board a plane.
Vegemite, once owned by US food giant Kraft, is back under Australian ownership after dairy company Bega Cheese bought it in 2017.