Dave Grohl has recalled how frightened he was about playing his first real festival gig with Nirvana.
Grohl first heard about the Reading Festival from Mudhoney drummer Dan Peters, which at the time, was a well-established event which attracted about 35,000.
The festival now has a current capacity of more than 100,000.
Anyway, Grohl recently admitted to NME that he was blown away at the concept.
"I said, 'Where the fuck was that?'" Grohl recalled.
"He said, 'Reading Festival in England'.
"I said, 'What is that?' and he told me, 'This huge music festival where loads of bands get together and play'.
"I just couldn't imagine 35,000 people getting together to see bands like Mudhoney or Nirvana. It just didn't happen in America."
Then, in 1991, Nirvana were on the bill, albeit halfway up.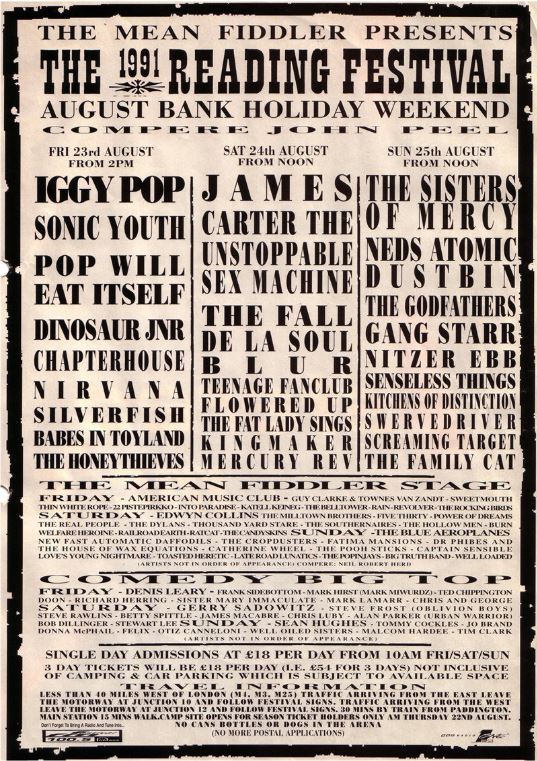 And that's when it fully sunk in.
"Then when I saw that it was on our itinerary maybe a year later, I was fucking terrified," Grohl said.
"I would wake up every morning in this panic attack in a fit of anxiety, knowing that there was this festival that I was going to have to play in front of 35,000 people – which I had never done.
"When we got there that day, I realised how big it really was."
The idea of so many people watching Nirvana was "just unimaginable."
"The closest thing we had in America was Lollapalooza, but there was something about this that just seemed like something was about to happen.
"It really did feel like you were at the start of a revolution. It was cool."
Kurt Cobain live at the Reading Festival, 1991.pic.twitter.com/teaUubjqNh

— Nirvana (@NirvanaNews) January 30, 2015
Fun fact: the following year Nirvana were the headline act:
The Foo Fighters play the twinned Reading and Leeds festivals this weekend.
Missed Clairsy & Lisa? Catch up by clicking play below!