Def Leppard guitarist Phil Collen reckons the only reason they got into the Hall of Fame was because "they're running out of people to put in there."
Collen made the comments during an interview with Q104 Radio in Canada when the band's upcoming induction came up.
Asked if he thought Bon Jovi's nod in 2018, and now Def Lep's own honour, meant that '80s hard rock is finally getting the respect it deserves, Collen kinda disagreed.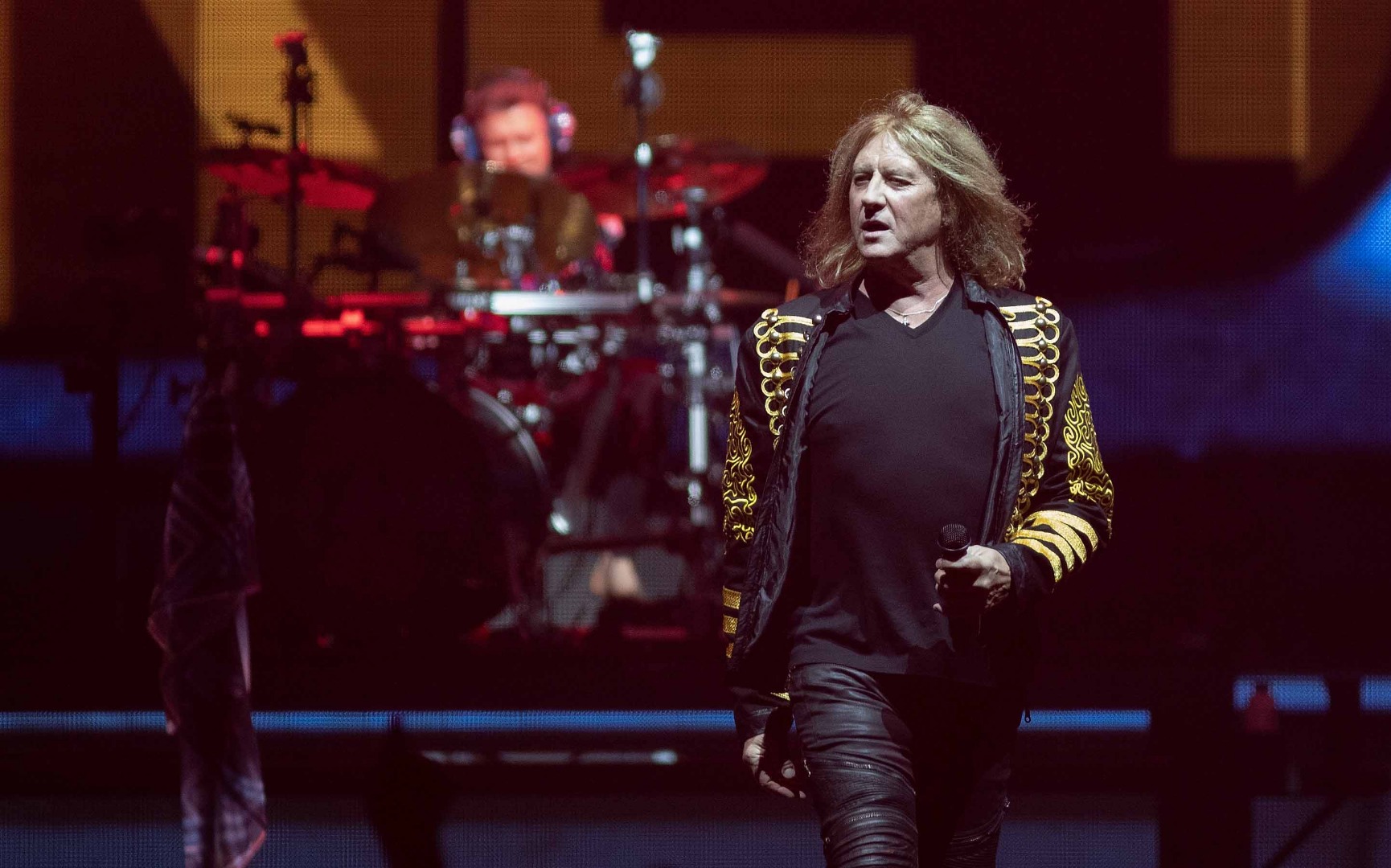 "Not that. They're just running out of people to put in there, to be quite honest. Let's be real. And there's not that many bands left — that's the other thing," he said.
"I know that's not really a consideration, but, yeah, if you stick out there long enough… they're gonna go, 'Oh, who do we put in this year?' And they kind of scrape the barrel. So, yeah, we'd get in at some point, I guess."
Collen was then asked about who else he thought should be inducted into the Rock Hall.
"Honestly, I really don't care," he said.
"It's not something I really follow, to be quite honest. The fans get really passionate about it. They're always going, 'Why aren't you playing that?' And, 'Why aren't you playing the Super Bowl?' and all this. And it's, like, I don't know. I have no idea why it's taken so long and all this stuff. But there you go. And it's not something that really concerns me."
But before Collen could spiral into a full downer, there was (thank god) something that he was pretty upbeat about.
"My real buzz is actually getting up there and playing live," he said.
"The fact that I'm 61 and I can still run around like a 20-year-old is pretty amazing. And playing these songs that we've written that do stand [the test of time]. Some of these songs we've got are 35 years old and older, and we're actually out there playing them and people really dig them. That, to me, is a big deal. All the other stuff — award ceremonies and all that stuff — not really my thing, I've gotta say."
Speculation on what Def Leppard might perform at the induction, Collen admitted that the final decision wasn't actually up to them, that the event organisers will get a say.
"They want your three most popular songs. So I'm sure it'll be, like, 'Pour Some Sugar On Me', 'Hysteria' and another one. So, kind of a no-brainer, really."