Workers on an oil rig about 220 kilometres offshore noticed something unbelievable swimming towards them: a dog.
It was seen swimming towards the Chevron Thailand Exploration and Production rig on Friday, according to a Facebook post by offshore planner, Vitisak Payalaw.
The shivering pupper made it to the rig, still partially submerged and looking up at the workers.
Crew were able to secure and pull the dog up to the platform where it was given food and water. They also set a kennel up indoors for him.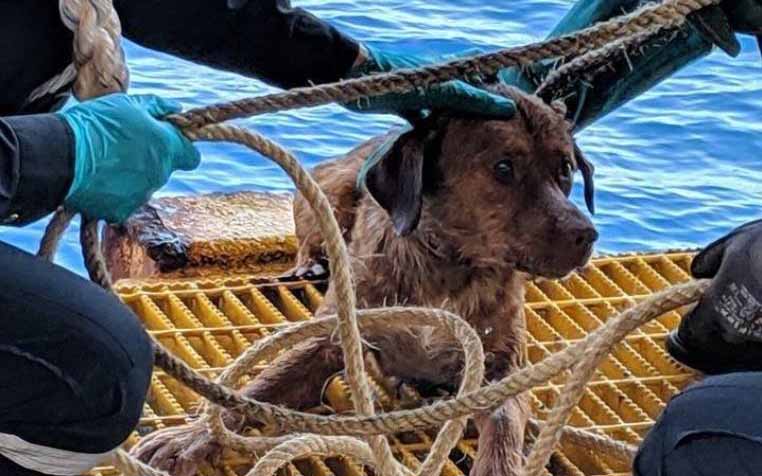 They named him Boonrod, a Thai phrase that means "he has done good karma and that helps him to survive."
It's still a mystery as how Boonrod ended up so far offshore, but The Bangkok Post reported that he's "believed to have fallen from a fishing trawler."
He was returned to dry land on Monday and was declared to be in good shape after being handed over to the animal protection group, Watchdog Thailand.
I mean, check this smile out…