If you don't cry after reading this then you are officially dead inside.
The RSPCA shelter in Yagoona has revealed how they recently found a much-loved family dog on their doorstep complete with a tragic note explaining why they had been forced to drastically dump their pet.
The note explains how the adorable four year old Shar-Pei named Boockaboo, requires expensive skin condition that the family could no longer afford to treat.
Booka suffers from a genetic form of Mange disease which is a type of skin disease caused by parasitic mites and the term suggests poor condition of the hairy coat due to infection.
RSPCA Sydney Media Liaison Stefania Kubowicz told Daily Mail Australia 'the staff was left teary-eyed in the morning' when they saw Booka cuddled up in one of the overnight cages.
She said: 'It's always terrible to see a pet dropped off overnight and when the shelter staff saw Booka in the morning, they were moved.'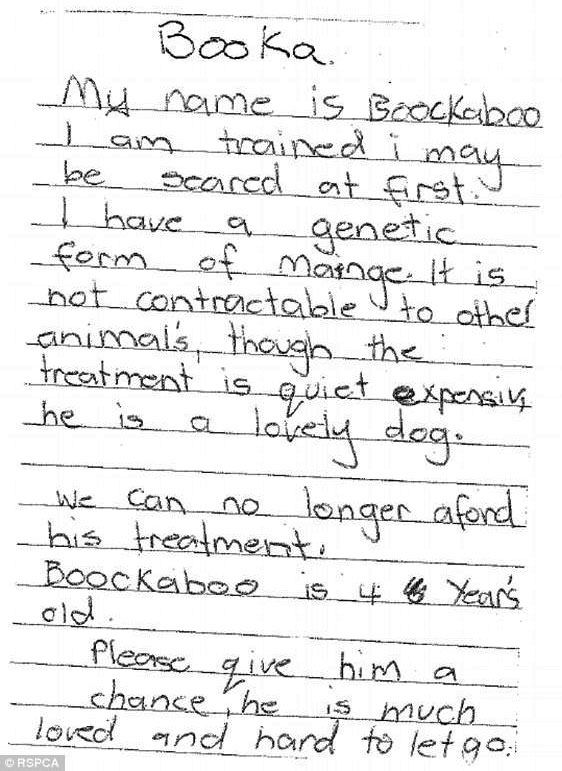 Booka isn't microchipped which makes it difficult for the RSPCA to locate the family.
The charity has offered to pay for Booka's treatment and urged the owners to contact them for help.
'We have special community programs for families struggling to take care of their pets due to their financial troubles and would like to have a chat with the family,' Ms Kubowicz said.
Missed Clairsy & Lisa? Catch up by clicking play below!