Three Tasmanian amateur footy players have drawn criticism after somehow deciding that wearing blackface for their Mad Monday celebrations would be a good idea.
Penguins FC player Beau Grundy recently shared this picture of him dressed as Kenyan-born Sydney Swans star Aliir Aliir, with blackface paint.
The photo was uploaded to a Facebook page that celebrates Mad Monday for amateur club footballers around the country, with the majority dressed up in costumes.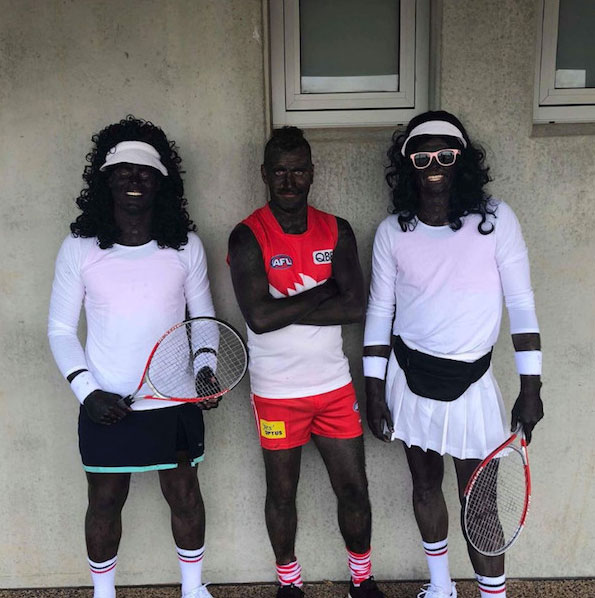 Mr Grundy posted before uploading the photo as his profile picture:
"William(s) sisters and Aliir Aliir,"
The photo is no longer visible on the page, but it's unclear if the image was removed by Grundy or by the page's moderators.
The photo came just days after Herald Sun cartoonist Mark Knight received international condemnation for a "racist" cartoon of Serena Williams following her controversial US Open outburst.
Missed Clairsy & Lisa? Catch up by clicking play below!