A simple, yellow Grateful Dead t-shirt from 1967 is now the most expensive vintage rock 'n' roll t-shirt to ever be sold at auction.
The shirt was expected to go for between $350 – $700, but like a number of other items in Sotheby's Grateful Dead auction, its sale price far-exceeded expectations when it went for $17,640, which works out to be roughly $23,400 in Aussie bucks.
Designed by Allan "Gut" Terk, the Grateful Dead tee demolished the previous record for a rock shirt, which was set by a Led Zeppelin garment from the band's 1979 Knebworth concert that sold for $10,000 ($AU13,260) on eBay in 2011.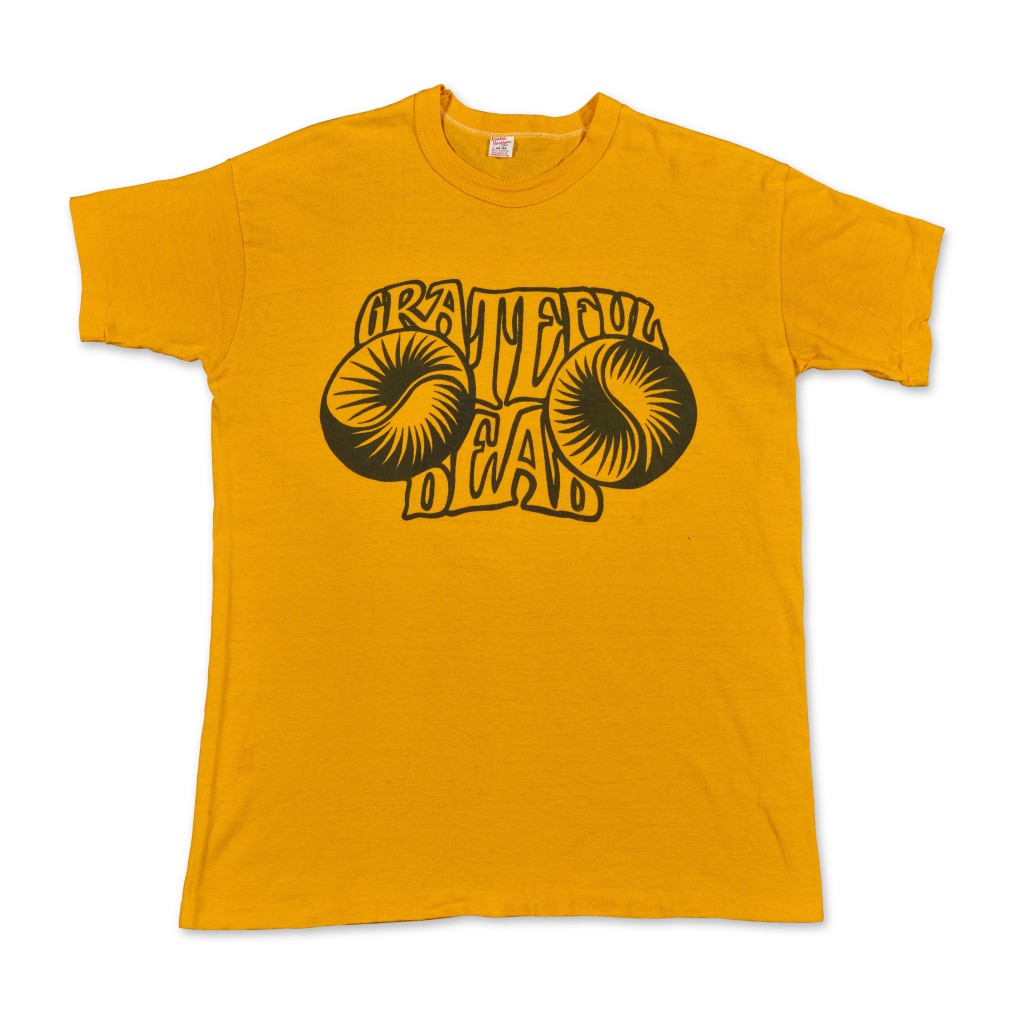 The buyer is biker gang memorabilia collector Bo Bushnell, who runs the Outlaw Archive. Bushnell paid a total of $19,315.80 ($AU25,627) for the shirt after buyer's premium fees were added.
Bushnell was presumably motivated to buy the Grateful Dead shirt because Terk was a Hells Angel.
"We just did this to keep the memory of Gut 'Terk' alive and to keep his history under one roof," Bushnell wrote via Instagram.
Another Dead t-shirt from 1977 sold at the same auction for $15,120 ($AU20,060) making it the second most-expensive rock tee ever sold at auction.
Sotheby's also sold Jerry Garcia's 'Budman" amp during the auction. The amp was expected to fetch between $5,000 – $7,000, but went for an astonishing $378,000, which is just over half a mill in Aussie dollars.
Missed Clairsy & Lisa? Catch up by clicking play below!