The Beatles' 1968 single Hey Jude was almost not released over concerns the artwork was "pornographic."
The issue was flagged in a recently-discovered letter written by the boss of the Beatles' US label in 1968.
In the letter, Capitol Records president Stan Gortikov revealed his opinion that the label was problematic.
It was the Beatles' first track release under Apple Records and the logo on the vinyl was the now-famous apple cut in half.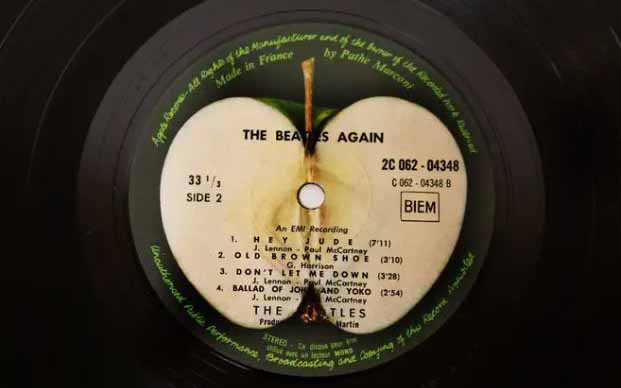 Well, Gortikov said it looked like a vagina and wrote that distributors thought stores wouldn't want to stock the single.
The letter, addressed to Apple boss Ron Kass, reads:
"Here's a wild and unanticipated problem to brighten up your day I just received a call from a very large and influential rack jobber in the western United States. He opened the conversation by saying, 'Are you guys serious? Do you know what you're doing? Do you really intend to sell products bearing the new Apple label?'
"He then stated that he felt the new Apple label was completely pornographic and actually depicted a vagina."
He also pointed out that the "graphic similarity" was "noticed by all of his key employees".
"[He] doubted that many of his chain store customers would even be willing to stock and display products containing the label."
It was also acknowledged that the apple was a "pretty sexy piece of fruit, outdone perhaps only by the banana." Clearly these were the days before the eggplant emoji.
Hey Jude went on to sell 8 million copies worldwide.
The logo remained.
Missed Clairsy & Lisa? Catch up by clicking play below!