Instagram Model Katarina Zarutskie's search for an incredible photo quickly turned sour when swimming with nurse sharks while on holiday in the Bahamas recently.
The 19-year-old was reportedly holidaying in the Exuma Islands when the idea that you could swim with docile nurse sharks was floated to her (pardon the pun).
"My boyfriend's family was freaking out when I went to swim with the sharks and I was like, 'It's fine,'" Ms Zarutskie todl NBC News.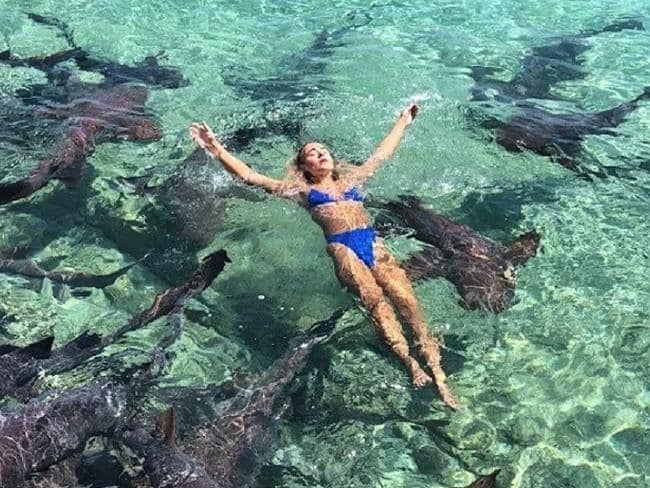 "At this point people were starting to take photos and right as I lay back…
"He had my wrist in his mouth and I could feel his teeth sinking into my arm.
"I was pulled underwater for a few seconds and then ripped my wrist out of the shark's mouth as fast as I could."
Zarutskie was quick to act, pulling her wrist out of the shark's mouth as quickly as she could.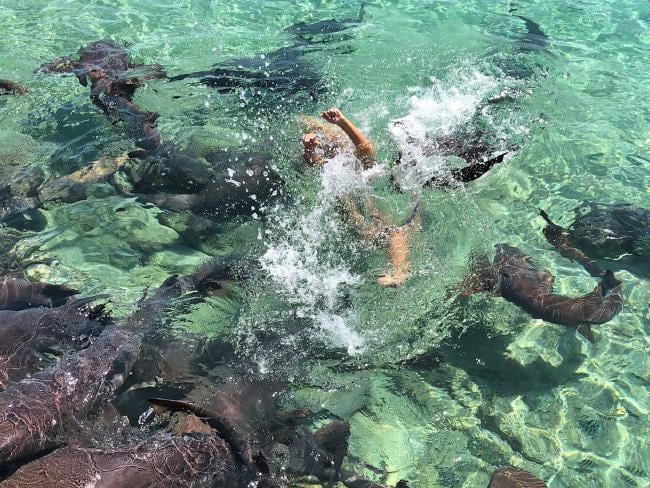 Pictures then show her holding her wound and raising her arm out of the water to prevent the spread of blood.
In another interview with media outlet BBC, Katarina thinks if her natural reaction was to flail around in the water or panic, then the situation could have escalated dramatically.
"At that point your body has so much adrenaline going and you just have to get out of the situation, but I stayed extremely calm," she told the BBC.
"I think if someone was screaming and flailing around it definitely could have changed the situation."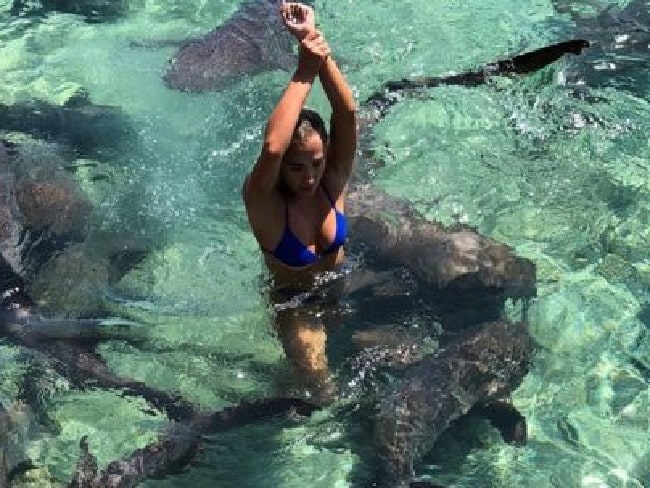 Her injury required stitches and antibiotics, but doctors now believe there would still be pieces of the shark's teeth embedded into her wound.
While worried that the permanent scarring could impact her aspirations to become a model, she said she is just grateful she has her life, and her arm still intact.