For the very first time, INXS's 1991 legendary Wembley Stadium gig will be shown in cinemas for one night only.
Those who've seen the original know how epic the concert was – thing is, this version has been fully and painstakingly restored from the original 35mm to a new widescreen 4K Ultra HD version AND includes a previously unseen 'lost' track.
1991 had been a spectacular year for INXS. Their album 'X' had been on the charts for eight months, going platinum in the UK as well as double platinum in the US. They had played a record-breaking run of shows in Australia, and a sold-out tour of the USA.
However, it was the 'Summer XS' event on July 13th that took INXS stratospheric.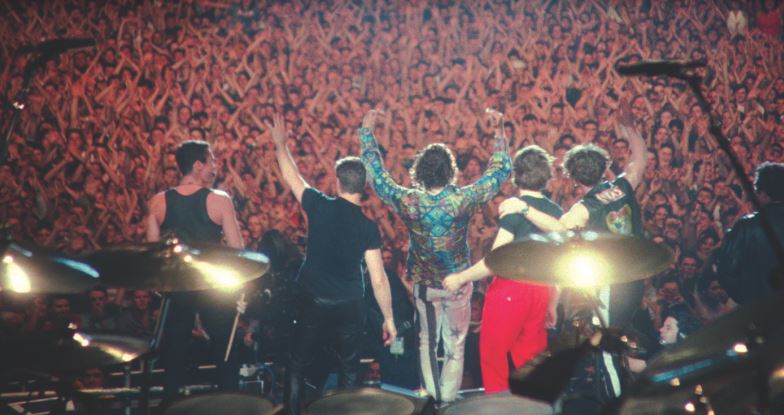 Six years to the day of Live Aid and five years and a day since the band supported Queen at Wembley Stadium, INXS headlined their own show at the famed venue to a sell-out crowd of 73,791 fans, supported by Jellyfish, Roachford, Jesus Jones, Deborah Harry, and The Hothouse Flowers
With the upcoming release of the already critically acclaimed 'Mystify: Michael Hutchence' documentary, INXS' long-time manager Chris M. Murphy had a growing fear of how the remastered 'Live Baby Live', something he had worked on for a long time, was going to be received.
Howeverrrrr…
"Watching it back Michael is better than even I thought he was – how he managed the stage," he said.
"His voice became more powerful as the gig went along. It was extraordinary to watch – the crowd and band were as one".
'Live Baby Live' will be in cinemas – for one night only – on November 14.
Reading Belmont
Greater Union Morley
Hoyts Carousel
Event Innaloo
Grand Warwick
Ace Cinemas Midland Gate
Event Whitford
Grand Currambine
Missed The Bunch with Clairsy & Lisa? Catch up by clicking play below!