We have seen her lashing out at Bronson over his stripper past, but now Ines is hinting it may not all be as it seems.
On Saturday evening, Ines took to the official MAFS Instagram page and commented that 'Bronson and I are expecting a child. Things are great between us.' The comment was screenshotted by the MAFS Funny Instagram page.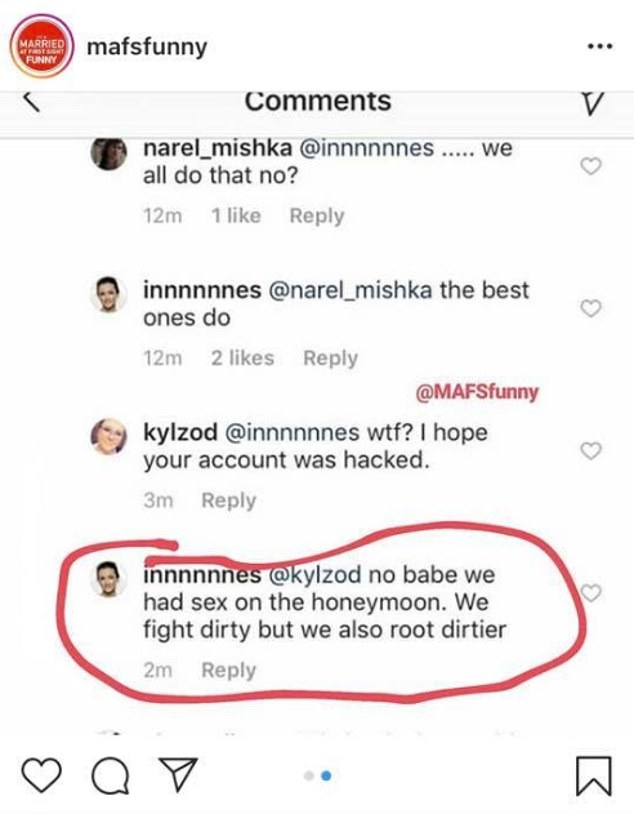 Ines and Bronson are being forced to go to counselling on the show after she declared she was not interested in him and would rather be with 'any other husband' on the show.
Missed Clairsy & Lisa? Catch up by clicking play below!