Stop what you're doing immediately because there is breaking JoJo Siwa news to discuss, and no, it's got nothing to do with those goddamn bows.
The tween superstar's newly-released makeup kits are being recalled for "dangerous" levels of asbestos.
The ex-Dance Moms star's makeup kit has reportedly been recalled after the U.S. Food and Drug Administration discovered the product tested positive for the highly toxic substance. They have urged consumers to stop using the product immediately.
According to Claire's, the American accessory/jewellery retailer that stocks the producers, "trace amounts of asbestos fibres" were found in the powder eye shadow prompting them to "voluntarily recall the JoJo Cosmetic Kit out of an abundance of caution."
"Claire's stands behind the safety of this item and all other Claire's cosmetic items, as such small trace amounts are considered acceptable under European and Canadian cosmetic safety regulations," the company added in a statement.
The JoJo makeup kit in question is reportedly Batch/Lot No. S180109, which contains eyeshadow, two lip glosses, and nail polish, and is marketed towards young girls and teens.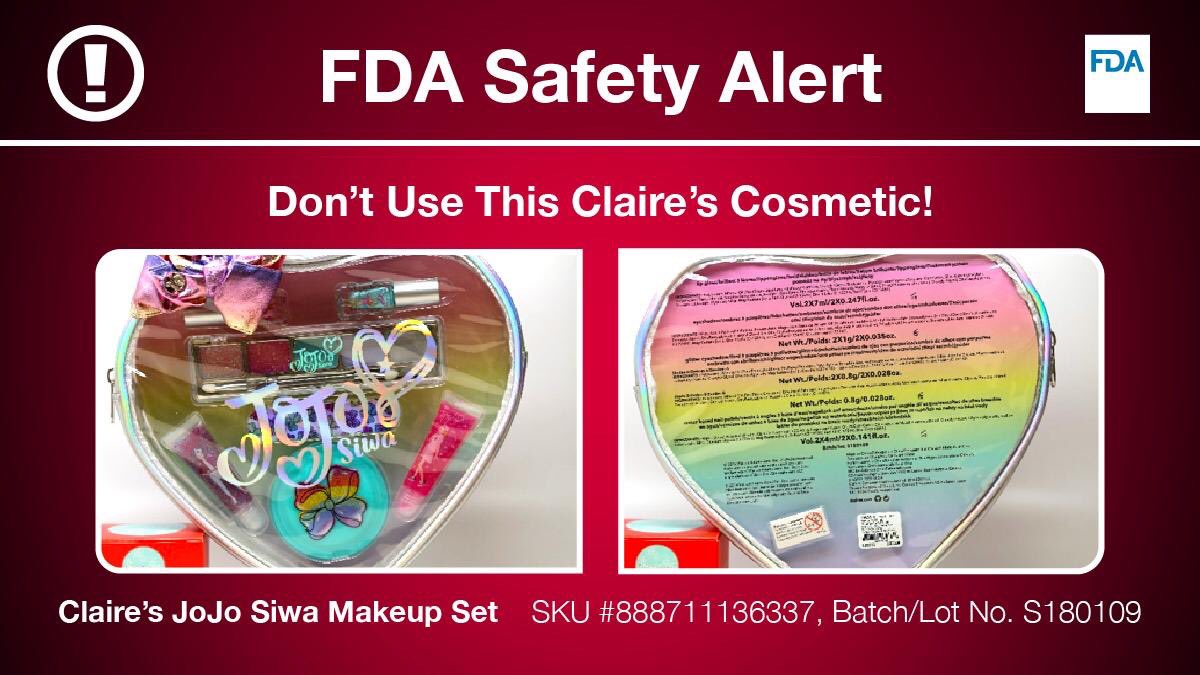 In the meantime, Claire's is offering a full refund to customers who purchased the popular product.
The 16-year-old has yet to comment on the dangerous contamination.