Julia Roberts has spoken out about her 100% feminist statement of showing off her unshaven armpits on the red carpet in 1999.
It wasn't a feminist statement at all.
Appearing on Busy Tonight, the Pretty Woman star told host Busy Philipps the hairy pits were just a gaffe.
"The picture is vivid in my mind actually from that moment," Roberts told Philipps.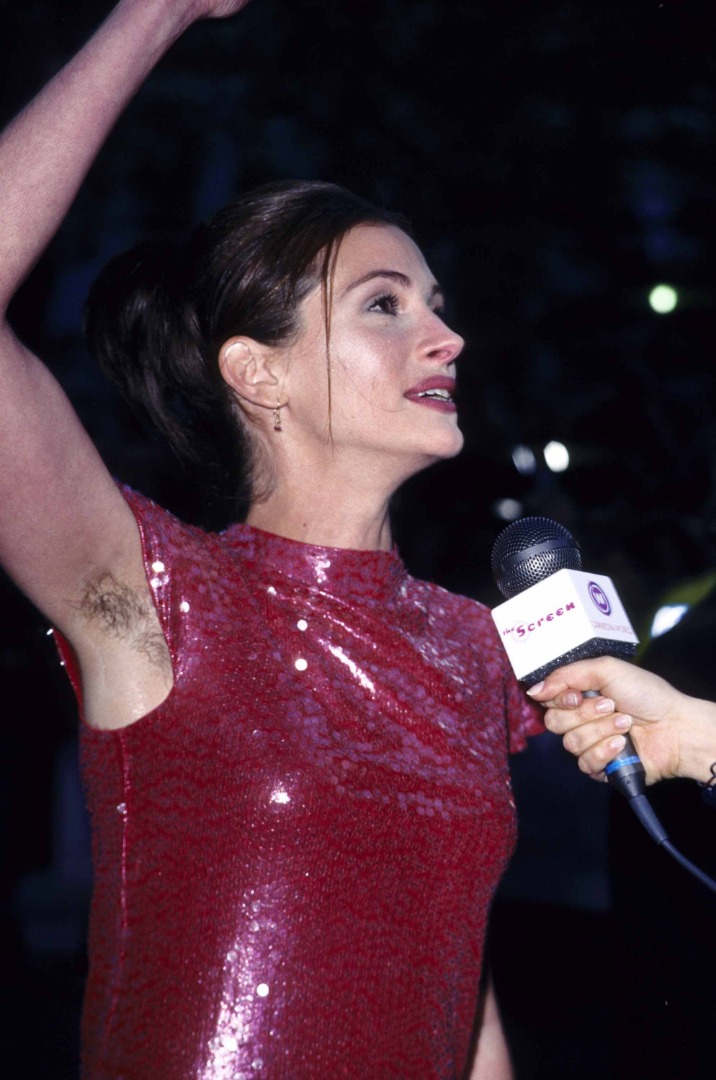 "It wasn't ― think I just hadn't really calculated my sleeve length and the waving, and how those two things would go together and reveal personal things about me," she said, miming the waving from the now-infamous moment.
"So, it wasn't so much a statement as it's just part of the statement I make as a human on the planet, for myself," Roberts smiled.
Philipps seemed pretty disappointed, saying she had thought hairy armpits were a statement and believed "it was like really punk rock and cool."
Turns out Roberts' pits were just normal.
Check out the vid up top
Missed Clairsy & Lisa? Catch up by clicking play below!