Good sub-editors are important, just ask Julia Roberts, who had one helluva week after an unfortunate headline did a full round of the internet.
And hey, with newsrooms copping the slash n' burn treatment on the reg, we're not even surprised this happened.
Regardless, the typo is a doozy.
The story was praising Roberts regarding her performances in the new flick, Ben Is Back, as well as the series Homecoming – roles which seem a lifetime away from the romantic comedies she's best known for.
Not "holes"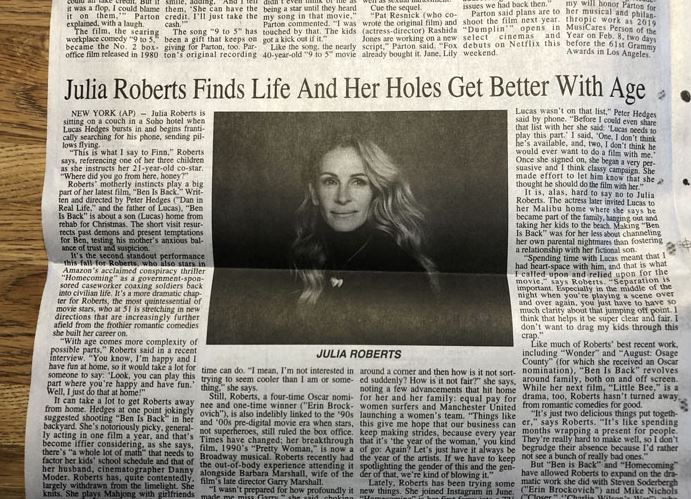 A correction was made a few days later…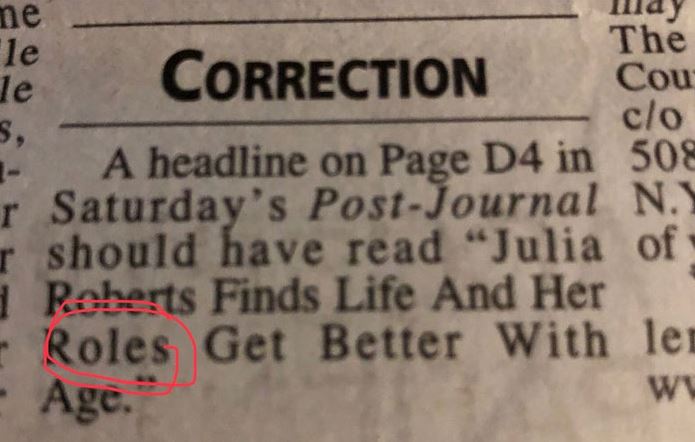 But the damage was done…
Headline of the day

Julia Roberts Finds Life And Her Holes Get Better With Age pic.twitter.com/85oU83ijgi

— raf taylor (@truthis24fps) December 10, 2018
"Get rid of the copyeditors," they said. "What could go wrong," they said. https://t.co/6wDGOc42D7

— shauna (@goldengateblond) December 11, 2018
Either it's a typo or Julia Roberts was in a real sharing mood pic.twitter.com/JW3fECntTF

— Bad Take Ghandi (@Teachy) December 11, 2018
As a woman who just celebrated a birthday, Julia Roberts is giving me hope for the future. pic.twitter.com/9xcQf6vC3k

— Damn Sam (@samdeetz) December 11, 2018
R and H are nowhere near each other on the keyboard. I choose to read it literally.

— Pay me in exposure! (@toddulus) December 10, 2018