Next-level-dedicated-kmart-loving-legend has got a gorg new tatt AND THE KMART MUMS ARE FREAKING OUT.
In a Kmart Mums group, 35 year old mum, Crystal, posted a snap of her new ink and they all had a meltdown. Some hyping her and others telling her how dumb it was (losers, they shouldn't be called Kmart Mums if they think its lame xx)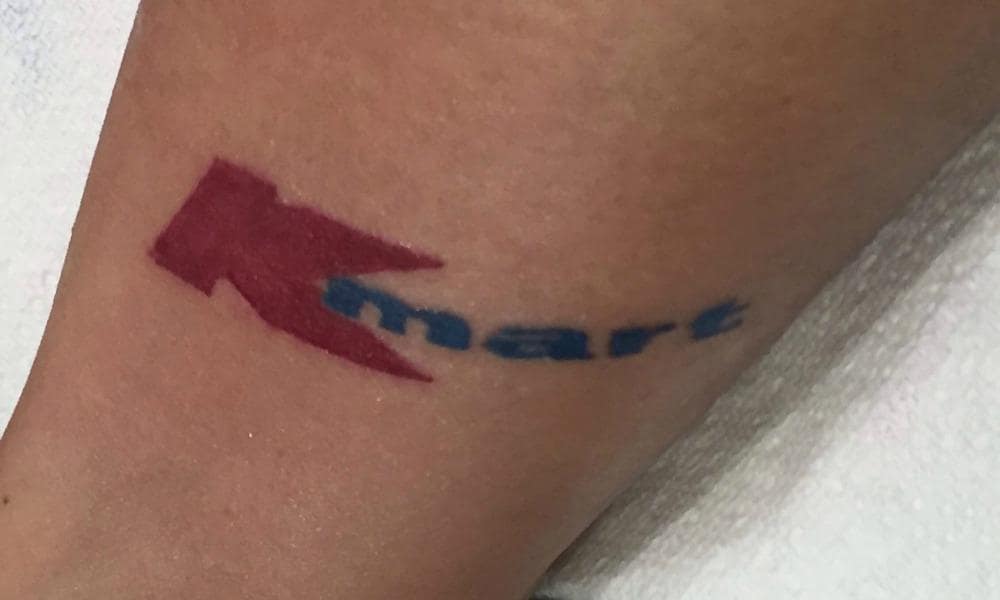 Crystal says, "It started off as a joke but then I knew it wasn't just about the Kmart logo. It's a part of who I am. And yes, I'm addicted to it."
Kmart has apparently been a big influence for her, even when she was a child.
"Kmart has played a huge part in my life. My grandparents would take me skating once a week and afterwards, we went across the road to Kmart. I've always loved to draw, so I would go in and look for pencils, paints, and sketchbooks."
She's joined multiple Kmart groups and loves it, "I get so much inspiration from all the posts in Kmart groups, it's helped me a lot."
Missed Clairsy & Lisa? Catch up by clicking play below!