Surfing legend Kelly Slater will end his glittering career after the 2019 world tour.
The 11-times world champion made the announcement at the World Surf League championship at Jeffreys Bay, where he made his return this week after suffering a foot injury in the event last year.
"My basic plan is to get myself really healthy, again, and get ready for April next year. And next year will be my last year on tour – and just be done with it," the 46-year-old said during the Corona Open J-Bay broadcast.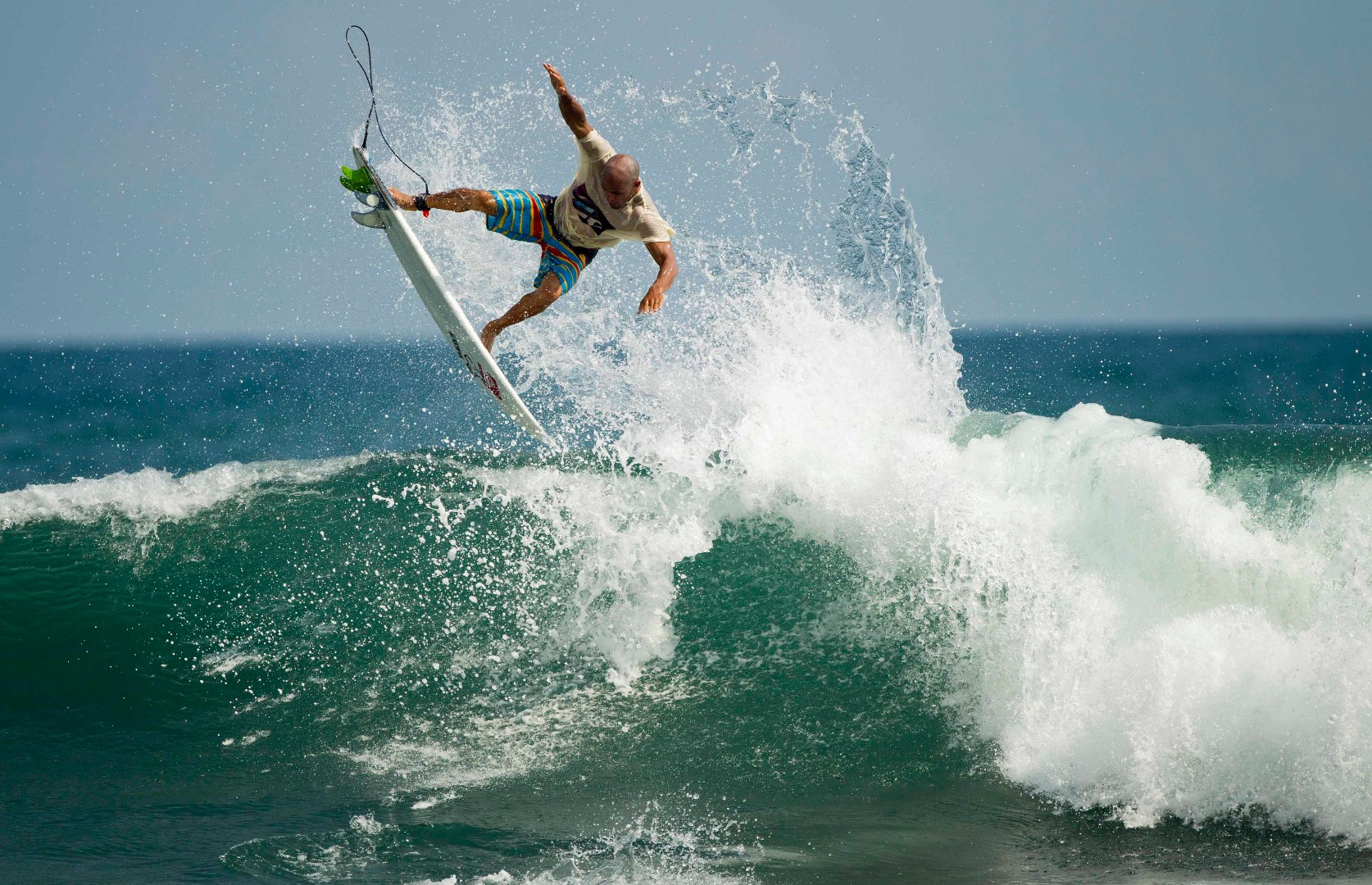 Slater slicing it up in Indonesia
Slater made his plans public just a day after Australian surfing star Joel Parkinson announced he will retire from competition.
"I thought it was a great announcement, it kind of inspired me to get my focus on here," Slater said.
"His post was really honest. It felt full of excitement for where he's going and what he's doing."
Slater said the seriousness of his foot injury was initially hard to swallow but was "pretty minor in the scope of life".
"I went through my whole career only ever missing a single event at a time from injuries, I never had a long period of time out.
"To have an injury at this point instead of when I was 22 is a blessing," he said.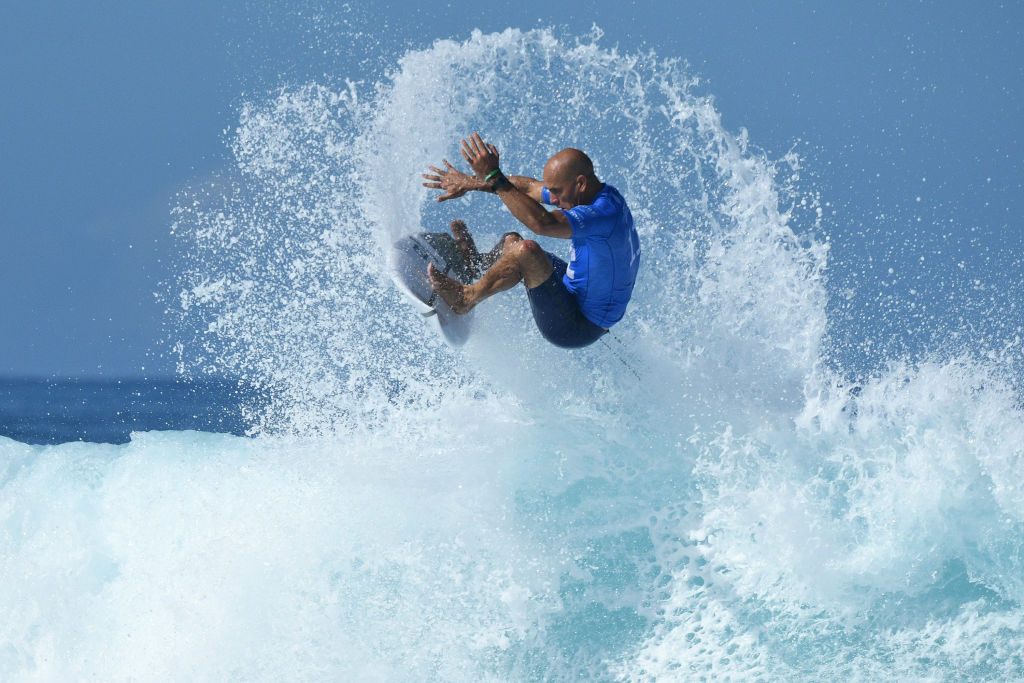 KELLY SLATER'S STELLAR SURFING CAREER
– Wins the Body Glove Surf Bout contest in 1990 at 18 before being signed by Quiksilver on a six-figure contract
Slater in 1991
– Becomes the youngest surfing world champion at age 20 in 1992
– Wins the title for five consecutive years from 1994
– Announces his retirement from the tour as a full-time competitor in 1999
Slater dated Pamela Anderson in 2000
– Rejoins the tour full-time in 2002
– Begins a rivalry with the late Andy Irons, who was world champion for three consecutive years from 2002
– Slater reclaims the title in 2005 and 2006
– Battles Mick Fanning for the title for the next few years until winning again in 2008, 2010 and 2011
– His 2011 win at age 38 makes him the oldest world champion
– Narrowly loses the title in 2012 to Australia's Joel Parkinson
– Wins his 55th championship tour event in Tahiti and hints at retirement
– Withdraws from the J-Bay Open in South Africa in 2017 after breaking his foot
– The 46-year-old makes his comeback at the same event one year later, announcing his retirement plans the same day
AAP
Missed Clairsy & Lisa? Catch up by clicking play below!