A dream of American actress comedian Lucille Ball has come true with the grand opening of a new high-tech non-profit National Comedy Center in her hometown of Jamestown, New York state.
Guests to the centre are welcomed by a video recording with comedian Billy Crystal asking: "Everyone has a place." "Why not us?"
Ball dreamed of a place where comedy could be celebrated as an art form and she wanted it located in her hometown, a city of about 30,000 people in the southwest corner of New York, which is already home to the annual Lucille Ball Comedy Festival and the Lucille Ball Desi Arnaz Museum.
"… it was always (Ball's) preference that Jamestown become a destination for the celebration of all comedy in a way that would foster and inspire the next generation of artists," says National Comedy Center Executive Director Journey Gunderson of Ball, who died in 1989.
"What we've done here is finally bring her vision to fruition."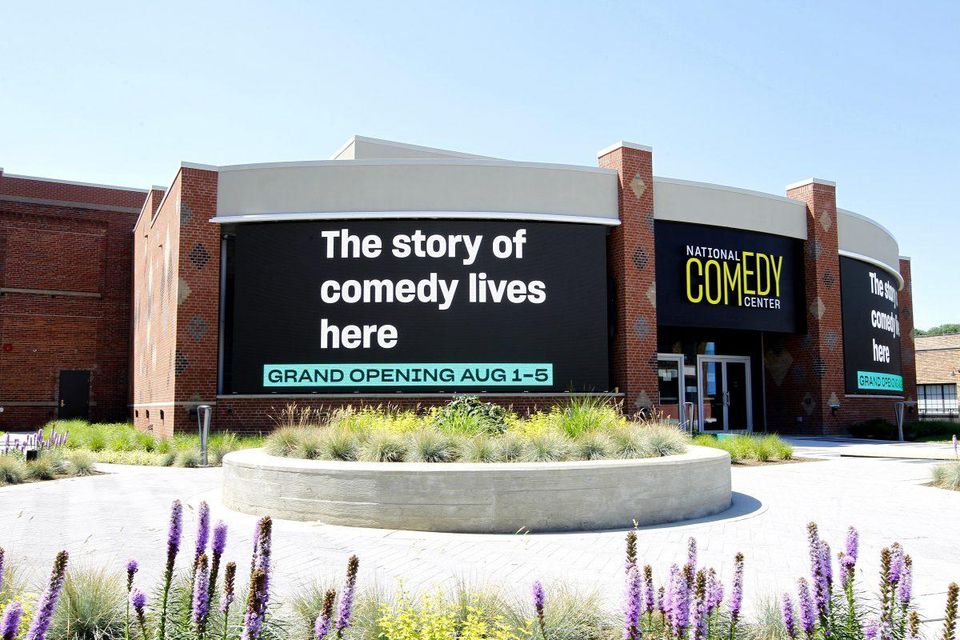 The new National Comedy Center in Jamestown, NY
Located in a repurposed 1930 art-deco train station, the centre is part museum, part hall of fame and part video arcade, keeping visitors smiling as they move through displays of comedic artefacts.
There's the "puffy shirt" from a 1993 "Seinfeld" episode and scripts from the 1960s "Dick Van Dyke Show" along with lively immersive exhibits that invite visitors to explore sound effects and props and make cartoons and memes.
The grand opening celebration starts August 1.
Missed Clairsy & Lisa? Catch up by clicking play below!