The Mark McGowan love was recently made permanent by a Scarborough bloke who had the Premier's face tattooed on his leg over the past weekend.
The tattoo featured Mr McGowan depicted as rapper 2Pac, wearing a bandanna flanked by the words "Westside bitches."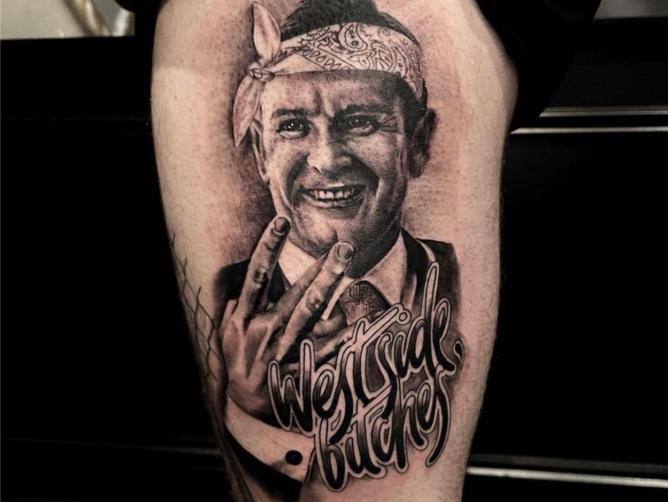 At the time, McGowan joked: "I was in the navy and I live in Rockingham. I've seen worse."
On Tuesday morning, we learned there were three people who were "shocked" at the Scarborough man's leg tatt – McGowan's children.
"They were a bit shocked by the guy with the tatt, as I was," he told The Bunch, referring to his three kids.
"I still think that when he sobers up, he's going to regret that."
But, considering is was indeed in the navy, does he have any ink of his own?
Hit PLAY to listen in…
Missed The Bunch with Clairsy & Lisa? Catch up by clicking play below!