Honestly, another hour, another Married At First Sight headline.
And this one's a doozy and doesn't come from the pages of a tabloid mag. We have receipts.
Ines Basic is everyone's MAFS contestant that they love to hate.
Well, here's some more ammo. You're welcome.
The bride has taken to an MAFS parody Instagram page to reveal all the goss on her and husband Bronson's sex life and why they were matched.
It gets worse – so, so much worse.
"Bronson and I are expecting a child. Things are great between us," she… joked!?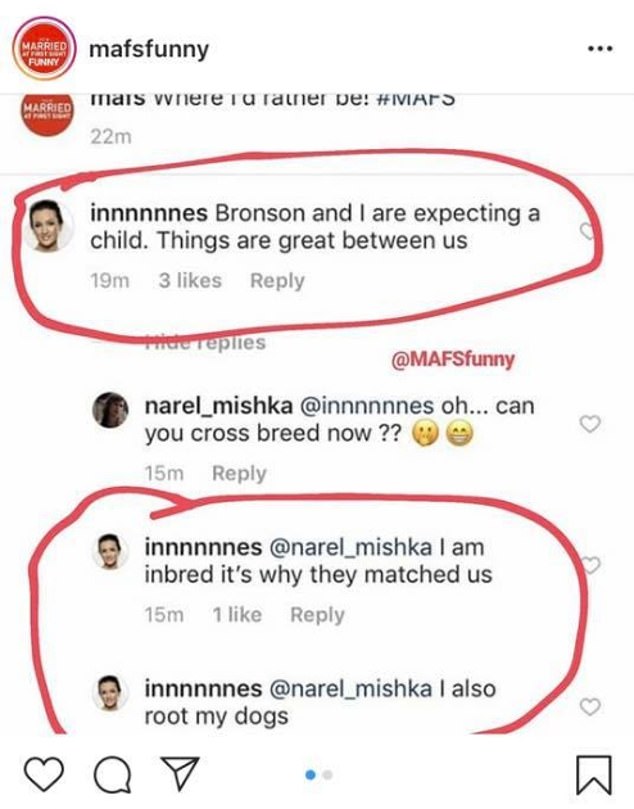 One viewer responded with a cheeky, "oh can you cross breed now??"
And that just spurred her on.
"I am inbred it's why they matched us," Ines retorted.
"I also root my dogs."
In another thread she responded to a viewer with an equally as classy comment about her sex life with Bronson – even though we're pretty certain she's about to ditch him on the show for a bit more limelight and drama with pretty boy Sam.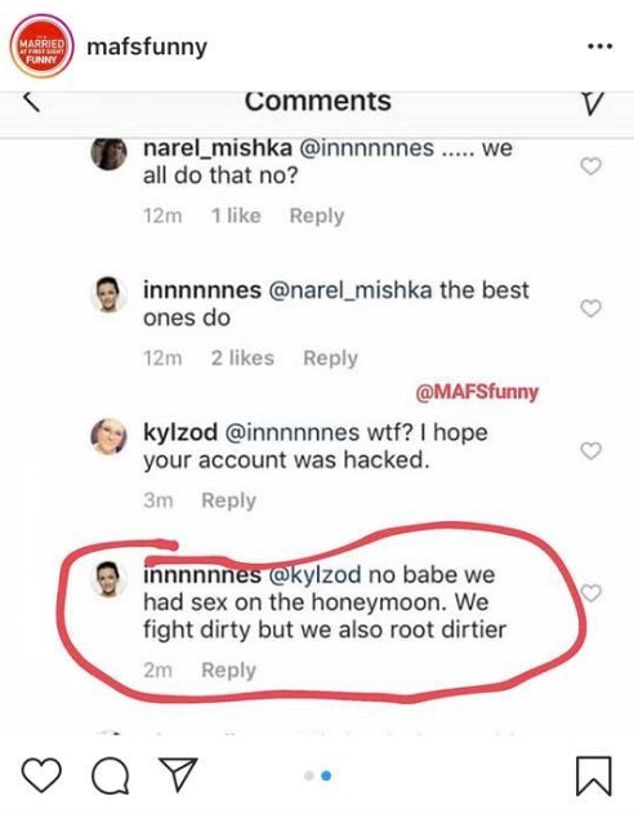 Responding to whether her account was hacked, Ines said, "no babe, we had sex on the honeymoon. We fight dirty but also root dirtier."
Well, there you go.
We'd love to hear what Bronson and Sam have to say in response!?
On a lighter note, there are a few mildly amusing instagram posts from Ines' own account as she watches her journey through MAFS – so through it all, at least it seems she's trying to see the lighter side of her villainous portrayal.
https://www.instagram.com/p/BtskAkDAF20/

https://www.instagram.com/p/Bte1GecDnbS/