It's the show that just keeps on giving!
As things continue to unfold on Married at First Sight, one of this seasons' most talked about contestants, Lauren Huntriss, has spilled the tea on how this season will actually end.
Lauren, who was 'married' to Matthew Bennet, has seemingly revealed all but ONE of the show's couples had called it quits.
https://www.instagram.com/p/BuiSbtugRQ_/
The claims were made on a fans' post, which discussed Jessika choosing to stay another week with her husband Mick.
"(Mick Gould) your (sic) such a beautiful man and yet, for her own fame and happiness, she chooses to make you suffer. How in her right mind does she think it's OK to waste someone's time in a life he'll only live once," the post from @missyamahaaa said.
"I question why the experts put you with someone as fake as her when they should have seen how much of a genuine man you are."
That's when Lauren fired her shots.
"All for ratings sadly. They mis matched (sic) all of us except for one couple," she said.
"It would make for boring TV if we were happy and drama free right?"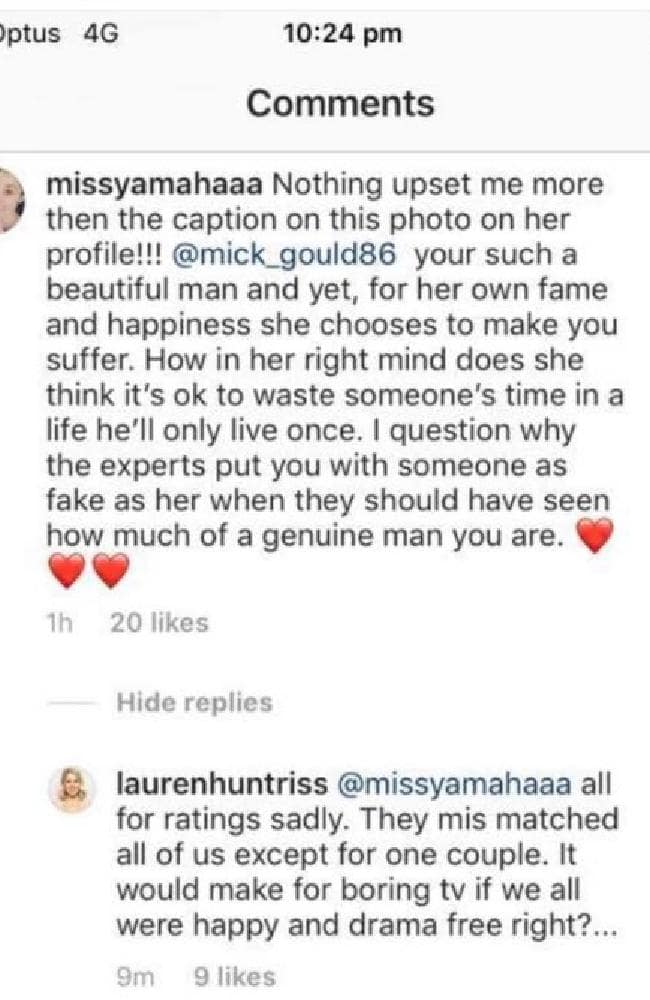 We've since spotted Cam and Jules out and about, so we're assuming Lauren is talking about them as the couple who have stuck it out.
But what does that mean for Martha and Michael?
It's just a matter of time until we find out who survives!
Married At First Sight continues at 7.30pm tonight on Nine.
Missed Clairsy & Lisa? Catch up by clicking play below!