Squished in like sardines with fellow Melburnians who inevitably have varying attitudes to personal hygiene, means taking the train or tram to work can cause tempers to flare.
This was particularly evident when a woman refused to remove her feet from the seat opposite her. Despite repeatedly being asked to put her feet down, she refused, until a caucasian passenger came along.
When asked whether she could take the seat, the female passenger loudly remarked: "Happy to move for someone from my country".
The incident – which was shared by curiousishu on Reddit – occurred on the Werribee line, Monday afternoon.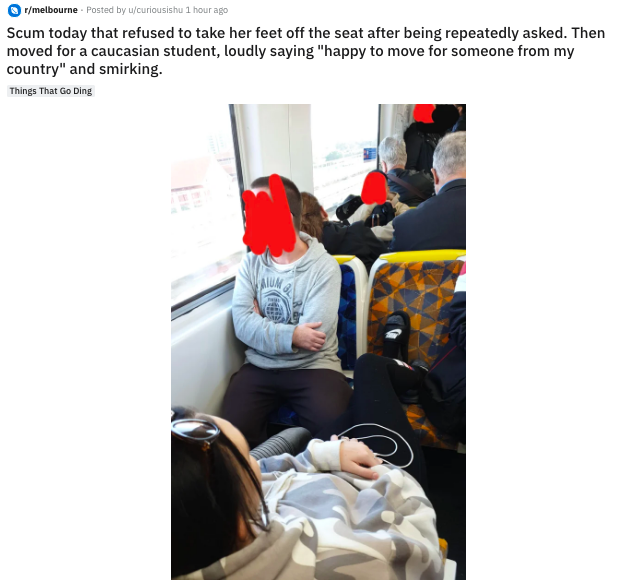 "I'm indian myself and I cop this sh*t a fair bit. But its really not worth engaging with them," the original redditor commented.
Another added: "Despite what you hear on the news racism is alive and well in this country."