One of the biggest names in music has admitted he's "not the biggest fan" of another big name in music, Delta Goodrem.
Mushroom Group chairman Michael Gudinski dropped the bombshell during a chat with Botica's Bunch about the 'Music From The Home Front' concert, broadcast on the Nine network on ANZAC Day.
The concert, honoured the day and workers on the frontlines of the COVID-19 pandemic, featured performances including Jimmy Barnes, Crowded House, Paul Kelly, Missy Higgins, Tim Minchin and Vance Joy.
Not only was the double CD released today, June 19, a triple vinyl release, in Aussie colours, is on its way.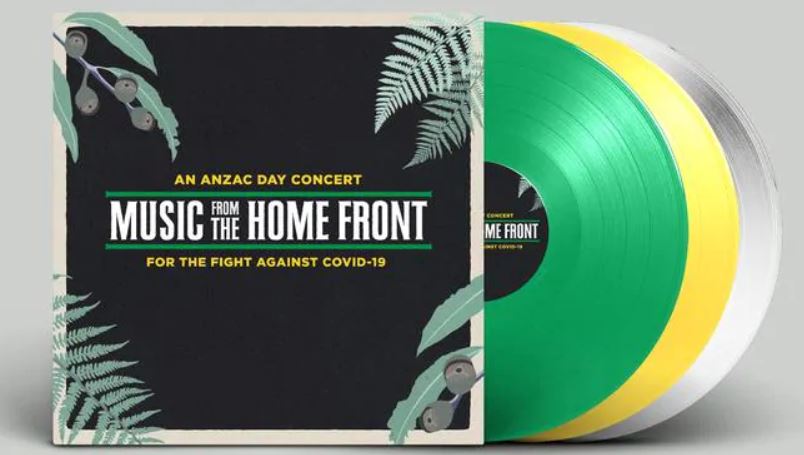 "[It'll be] the first triple vinyl set since the first album Mushroom put out, 'Sunbury '73'," Gudinski said. "I only worked that out a week ago."
Lisa asked Gudinski, who organised the concert (in 9 days, mind you), what acts stuck out to him as faves.
"This is probably asking for your favourite child, but did you have a favourite bit?" she asked.
Gudinski didn't really have to think long and hard about it, his first was his good mate Jimmy Barnes, who pitched in with Gudinski over the concert's concept.
"He sang that in one take," Gudinski said of Barnsey. "Bang, bang."
Gudinski added that Perth had an "absolute superstar, and his name is Ian Kenny," of course, referring to the Birds of Tokyo frontman.
A moment after singing the praises of Kenny, he stopped short of doing the same for Delta Goodrem.
"Look, I'm not the biggest Delta Goodrem fan, I must admit," Gudinski deadpanned. "I'm not big on celebrities, I'm being honest here.
"I thought the COVID performance of hers lacked lustre," he said, we're guessing he was referring to her version of 'Together We Are One' which she performed during the 'One World: Together At Home' event.
However, he praised her 'Music From The Home Front' performance of Down Under with Colin Hay.
"I thought her and Colin Hay were such a great combination. I thought she shone out of it," he said.
Hit PLAY below to hear the full chat!
Keen to relive the gig? 96FM will be replaying it this Sunday night from 6pm
Missed Clairsy & Lisa? Catch up by clicking play below!