Dr Michael Mosley is a bloke who practices what he preaches, particularly when it comes to eating his way into, and out of, bad health.
In his new series, Australia's Health Revolution with Dr Michael Mosley, the good doctor follows an average Aussie diet, where he not only puts on a decent amount of pud but, in just two weeks, he basically became pre-diabetic, which was kind of the goal.
"It involved quite a few hamburgers and chips, fried chicken, fizzy drinks," Dr Mosley told Clairsy & Lisa on Wednesday.
"I discovered something I'd never had before, which was called the cheese sausage."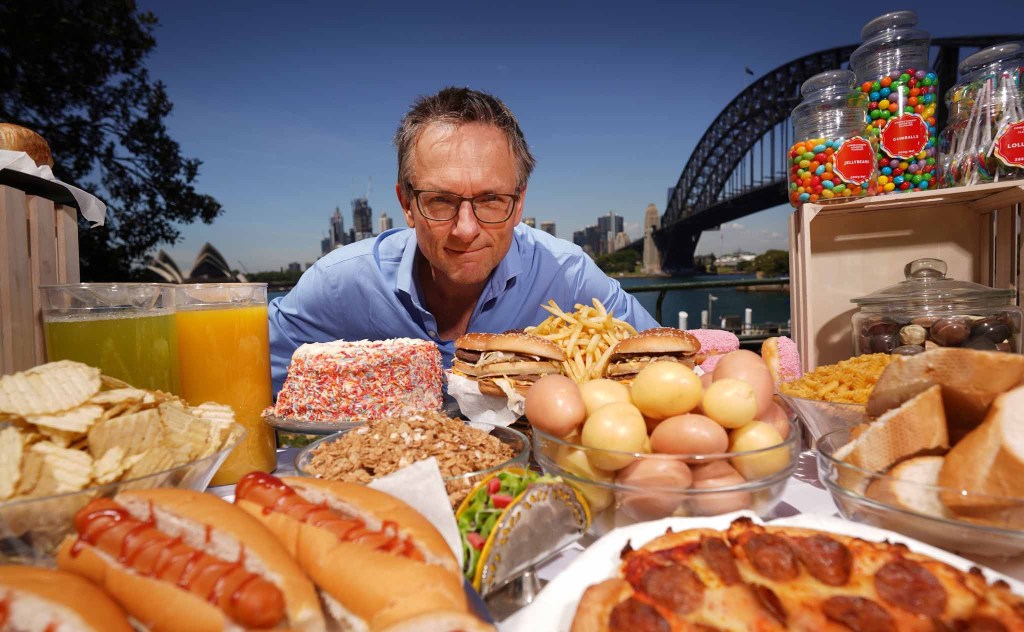 But that's when the real experiment began.
Along with 8 Australians who are also in a state of pre-diabetes or type 2 diabetes, Dr Mosely goes through the lifestyle adjustments needed to reverse their effects.
Hit PLAY to listen in…
Australia's Health Revolution with Dr. Michael Mosley premieres Wednesday October 13 at 7.30pm on SBS and SBS On Demand.