It's a tale that's as old as time – a movie about a bunch of teenagers trying to move mountains to get to the concert of their dreams.
While 1999's Detroit Rock City centred around a KISS gig, Iron Maiden's watershed concert in Colombia is the inspo behind The Night of the Beast.
It follows Vargas and Chuki whose day is sent into chaos when some jerks steal their most valued possessions: their tickets to see Iron Maiden.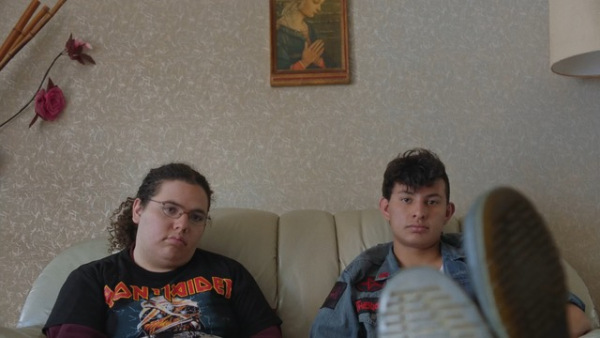 Variety describes the new movie as "an urban road trip" following the pair as they head out to see the landmark event.
Bogota-born filmmaker Mauricio Leiva-Cock saw the project as a chance to highlight a rarely-seen part of Colombian life.
"It's not the Colombian film that is usually seen through festivals. It doesn't have the usual norms. It's not a film about poverty, violence or death," he noted.
"It's a film about two teenagers going to a metal concert. Sometimes people don't see these stories fitting into our narrative, when to me they are as much ours as anyone else's."
The concert, which was held on February 28, 2008, is regarded as a major cultural moment among Colombia's metal fanbase. Part of the band's performance was later featured in the Iron Maiden: Flight 666 documentary.
Several of the band's songs will feature, including "Aces High" and "The Trooper."
The Night of the Beast is currently in in post-production, release details are yet to be announced.
Missed Clairsy & Lisa? Catch up by clicking play below!