Despite it being put up for sale by its current owners in Florida, USA, it's been called the most famous Aussie car of all time.
The original Mad Max Pursuit Special 'Interceptor' – which sits easily alongside the Batmobile, the Back To The Future DeLorean and the Ferrari from Miami Vice – has just hit the market.
The Falcon coupe appeared in the first and second films, as well as the most recent instalment Max Mad: Fury Road starring Tom Hardy.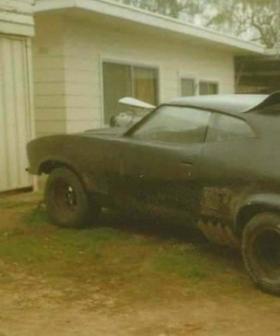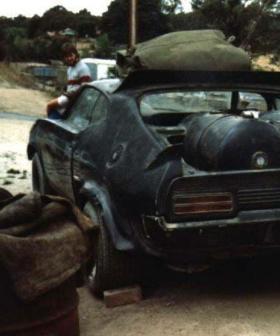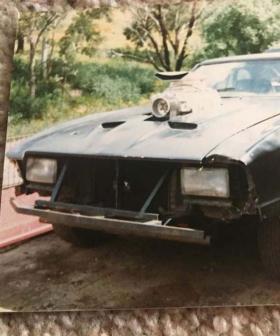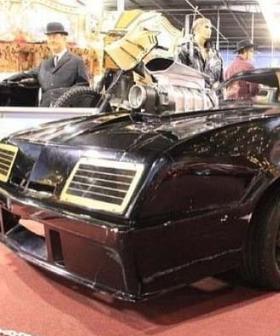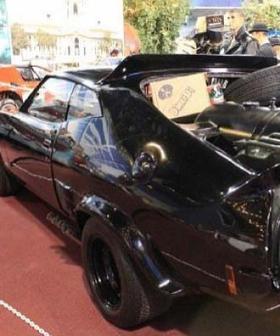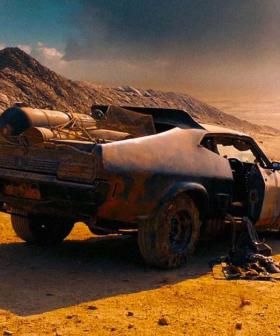 Rumour has it that the recent $AU4.93 million sale of the Ford Mustang used in Steve McQueen's car-chase classic Bullitt may have had something to do with the owner's reason to sell… but it's not clear. But it prolly is.
The Interceptor's transformation from second-hand genuine JG66 XB Falcon GT to Max Max Road Warrior started in 1977.
It didn't matter that the GT was to be fully-loaded, it needed to look dystopian AF.
So, on went a Concorde nose, flares, matte-black-on-gloss-black colour scheme and roof and tail spoilers which were ripped off Bob Jane's Monaro.
"It didn't take a lot to make them fit, just a little bit of grinding, some Sikaflex and bog, and all of a sudden, there's your spoiler," Ray Beckerley, the car's builder, told Street Machine in 2015.
He also fitted the Weiand blower by bolting it to the top of the air cleaner. I mean, it didn't have to actually work.
After the first Mad Max movie, at $7500, it didn't sell. So, it was given to mechanic Murray Smith for unpaid work before it was slung back to the movie team for Mad Max 2: The Road Warrior.
In the second movie, the Concorde front was stripped and the bulkhead in the back was pulled out and huge fuel tanks installed.
Will it go for about the same as the $5m Bullitt?
We'll soon see.
Missed The Bunch with Clairsy & Lisa? Catch up by clicking play below!