Half the fun of hitting the open road is putting together the perfect road trip playlist.
Whether you stream it, have CD stacker or if your car still has a tape deck (kudos to you), you can't drive in complete silence. Well, you can, but the very thought of it is giving us a flat battery.
Botica's Bunch threw open the phones to find out what songs get Perth's engines purring… why?
Get this: you and a friend will kick off in Las Vegas, where you'll see Robbie Williams live in concert.
Then, before hitting the road, you'll also laugh yourself silly in the audience of Jerry Seinfeld.
It gets even better.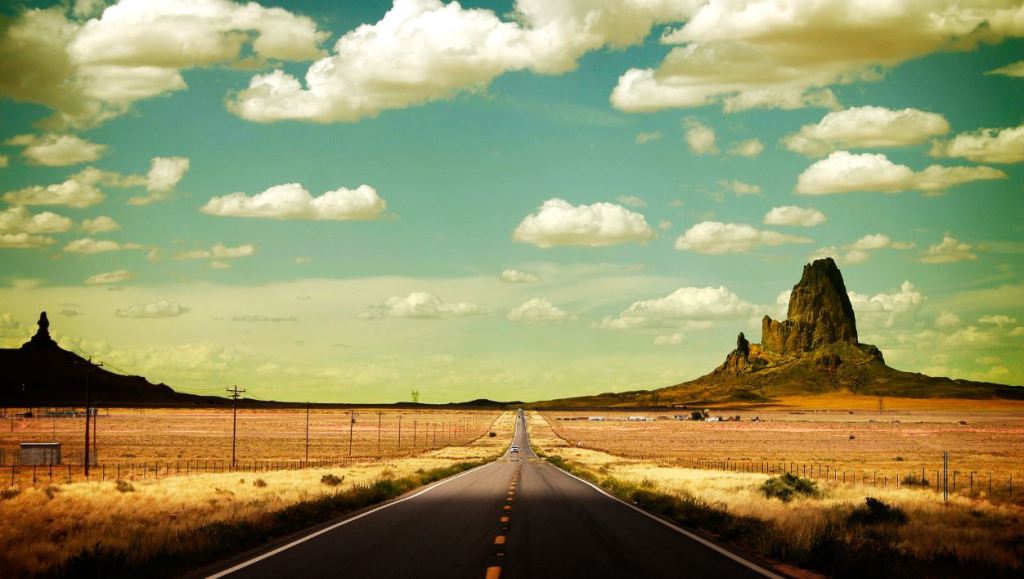 You'll then pick a Ford Mustang and cruise along along Route 66 – from Las Vegas to Chicago – checking out The Grand Canyon, Seligman, Acoma Sky City, The Petrified Forest, Cadillac Ranch and more!
Then we'll fly you to Los Angeles to see the Eagles play Hotel California, in its entirety.
Oh, and we'll throw in $10,000!
With that in mind, hit PLAY below to hear what Perth cranks…
Check out our 96FM Music Director-approved…
Top 50 Classic Road Trip Songs
Highway to Hell – AC/DC
American Pie – Don McLean
Walking in Memphis – Marc Cohn
Life is a Highway – Cochrane
Proud Mary – Creedence Clearwater Revival
Bohemian Rhapsody – Queen
Little Red Corvette – Prince
Living on a Prayer – Bon Jovi
Born to Run – Bruce Springsteen
Hotel California – Eagles
Wide Open Road – The Triffids
Sympathy For The Devil – Rolling Stones
Runnin' Down A Dream – Tom Petty
Roadhouse Blues – The Doors
Let Me Entertain You – Robbie Williams
Paradise By The Dashboard Light – Meatloaf
Mr Brightside – The Killers
Don't Stop Believin' – Journey
Love Shack – B52's
Sweet Home Alabama – Lynyrd Skynyrd
Good Vibrations – The Beach Boys
Piano Man – Billy Joel
Paradise City – Guns 'N' Roses
Hit the Road Jack – Ray Charles
Born to be Wild – Steppenwolf
Should I Stay or Should I Go – The Clash
Good Riddance – Green Day
Khe Sanh – Cold Chisel
Life In The Fast Lane – Eagles
You Get What You Give – New Radicals
All Summer Long – Kid Rock
Rock DJ – Robbie Williams
Mustang Sally – The Commitments
Castle On The Hill – Ed Sheeran
Wheels – Foo Fighters
Summer of '69 – Bryam Adams
Are You Gonna Be My Girl? – Jet
Sunsets – Powderfinger
Foxy Lady – Jimi Hendrix
Road To Nowhere – Talking Heads
Here I Go Again – Whitesnake
Danger Zone– Kenny Loggins
Nutbush City Limits– Ike & Tina Turner
Running On Empty – Jackson Browne
You Shook Me All Night Long – AC/ DC
The Distance – Cake
Knockin' On Heaven's Door – Guns 'N' Roses
The Boys are Back in Town– Thin Lizzy
Tiny Dancer– Elton John
Go Your Own Way– Fleetwood Mac
Let us know if we missed your fave track!

Missed The Bunch with Clairsy & Lisa? Catch up by clicking play below!