The Smashing Pumpkins' iconic album Mellon Collie and the Infinite Sadness turned 25 on Saturday, October 24, and to celebrate the band's been sharing memories about that era, and encouraging fans to do the same.
After sharing a story about 'Cupid De Locke', Billy Corgan recalled the chaos that went into writing their hit '1979'.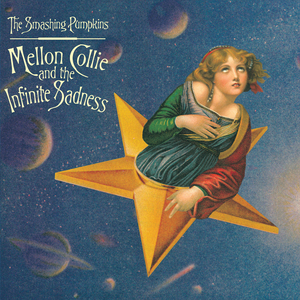 "Finally, [producer] Flood said, 'What's going on with this song? Tomorrow is D-day, we either finish this song or it's off the record,'" he wrote on Instagram.
"So, I went home that night, finished all the lyrics, did a demo that sounds remarkably like the final record. I came in the next day with the demo, and Flood said, 'I love it. Now make it happen'."
The band cut the track in just a day.
"There are all sorts of weird influences on that track: there's a little Can, obviously some Europop, New Order, there's even something Sonic Youth-y in the riff. And Flood added that percolating Tangerine Dream thing in the back too," Corgan said.
"There's all sorts of weird little pieces of influence that somehow come together and create one of those beautiful synchronicities where everything lined up perfectly."
We've picked six incredible riffs.
If you're the first to tell us one of them by title & artist in the correct order, you'll win $1,000.
HOWEVERRRRR…
If you tell us the title and artists of all six in the correct order, you will win $40,000 cash!

Missed Clairsy & Lisa? Catch up by clicking play below!