The original handwritten lyrics to some of Elton John's biggest hits are expected to fetch at least $1 million at auction.
First drafts of songs like 'Candle in the Wind', 'Saturday Night's Alright (For Fighting)', 'Your Song', 'Goodbye Yellow Brick Road' and 'Bennie and the Jets' are being put up for sale by Bernie Taupin's ex-wife.
Thing is, Maxine Taupin wasn't entirely sure how she ended up in possession of the valuable lyrics after they divorced 43 years ago, but here we are.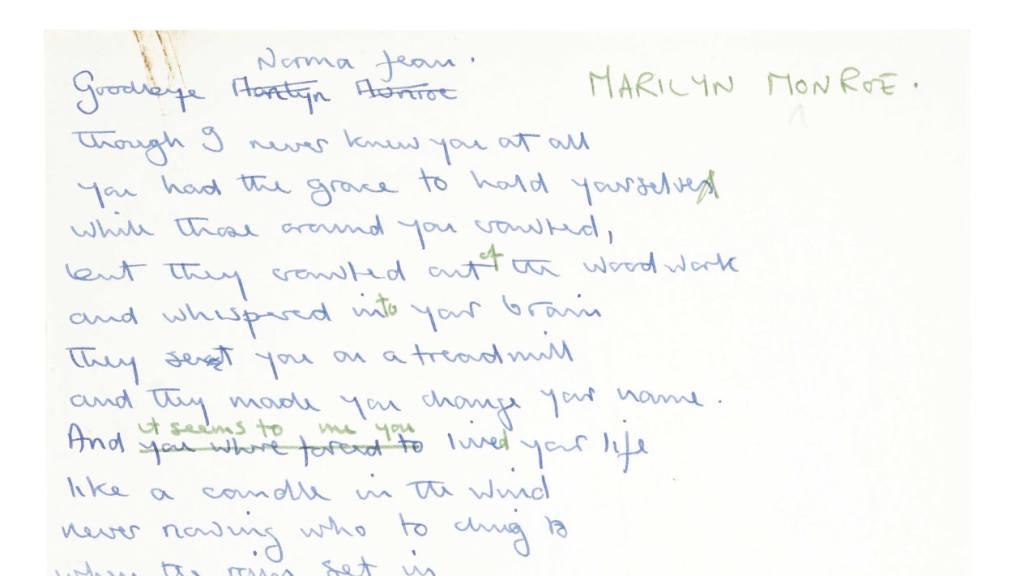 "You don't just normally sit in a room and divide things up, but it might have happened like that," she told Rolling Stone.
"I don't really remember the moment. But some of them were framed on a wall in my home and other ones were in a bank vault, perfectly preserved."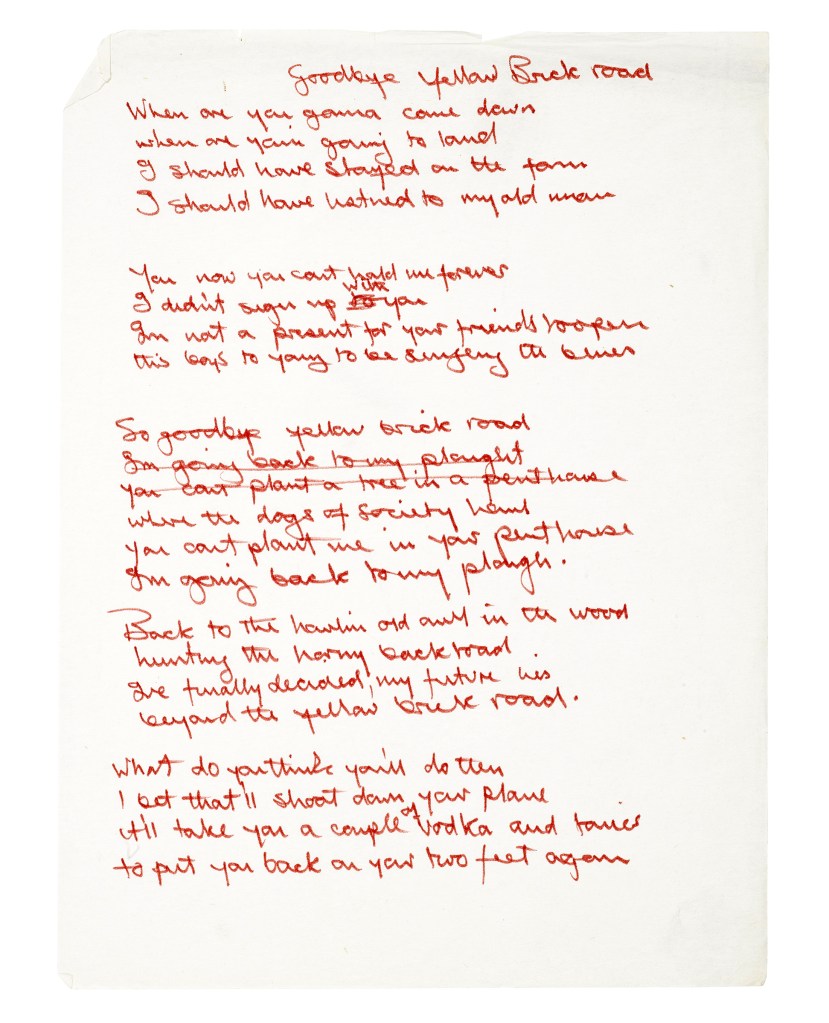 Maxine and Bernie were married from 1971 to 1976, she was also the inspo behind Tiny Dancer.
"I thought after 40 years of having these fabulous treasures and enjoying them that it was time to have somebody else enjoy them," she said.
"And with the fever-pitch interest in Elton, it's really the year of Elton John with the movie Rocketman and with his autobiography Me.
"I figured this was a good time."
Estimates, in US dollars, are as follows:
"Candle In The Wind" ($150,000 to $250,000)
"Goodbye Yellow Brick Road" ($150,000 to $250,000)
"Saturday Night's Alright For Fighting" ($100,000 to $200,000)
"Bennie and the Jets" ($80,000 to $120,000)
"Border Song" ($30,000 to $50,000)
Rolling Stone reported that the manuscript for 'Your Song' may be sold privately as the auction house already had an "aggressive pre-sale offer".
The auction is being managed by Bonhams in Los Angeles on December 9.
Missed Clairsy & Lisa? Catch up by clicking play below!