The Doors will be subject of a new comic to honour of the 50th anniversary of the 1970 album, Morrison Hotel.
Author Leah Moore is behind the band's history in the graphic novel, including gigs the band played, the times they were arrested and the iconic musos they met – John Lennon also apparently makes a cameo.
The era that lead up to the album will also get a nod, including the Vietnam War, the Civil Rights movement, the moon landing and the Charles Manson murders.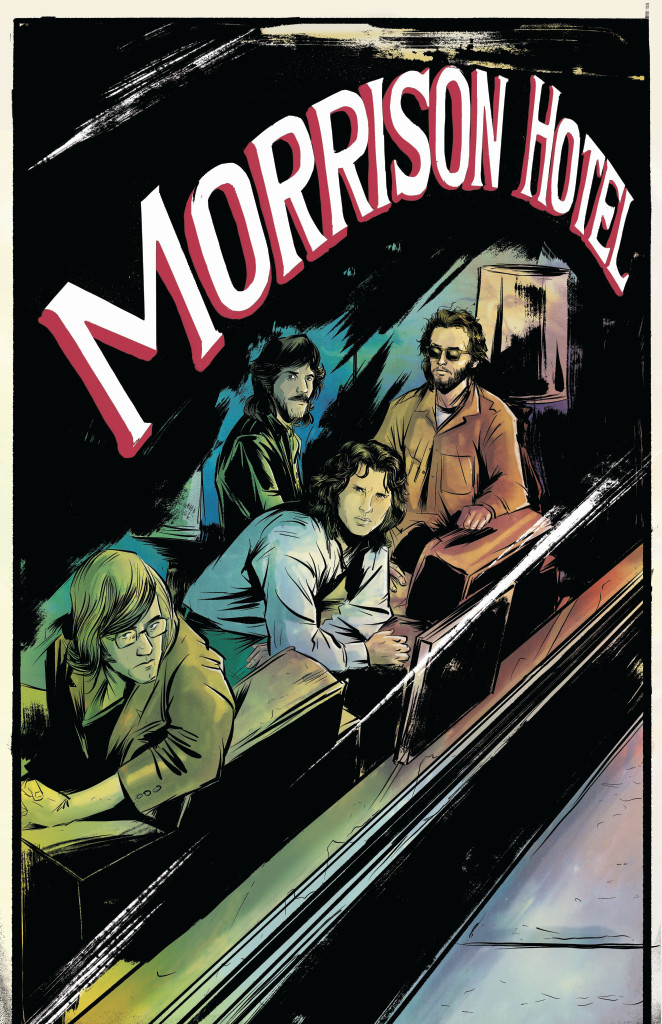 "The graphic novel weaves the band's influence into some of the lore that led to their status as the architects of counterculture, influencing artists, poets and outsiders for generations to come," the publisher noted.
Moore told Rolling Stone that she "loosely tied the stories to the tracks on the album, but also I am filling them with everything I can that puts you in that mindset, into that moment, where the album was made."
She added that she could've written a whole book for each track but wanted the stories to "immerse" the reader in one place.
"The Doors have so much theatre, and swagger and storytelling, they're a totally natural fit for a comic. The lyrics they wrote, and the energy they played with – I think the songs don't just lend themselves to the medium, they actually cry out to be comics."
Morrison Hotel isn't set for publication until October, but you can pre-order now.
Missed Clairsy & Lisa? Catch up by clicking play below!