Our fave punky pop rockers The Offspring has, like most of us, hopped on the Tiger King bandwagon by releasing a version of Joe Exotic's banger, Here Kitty Kitty.
The track nods to Exotic's constant accusations that his nemesis, Carole Baskin, murdered her husband in the 90s.
The band also acknowledged that Exotic didn't write "Here Kitty Kitty," which Exotic's former video producer Rich Kirkham recently confirmed.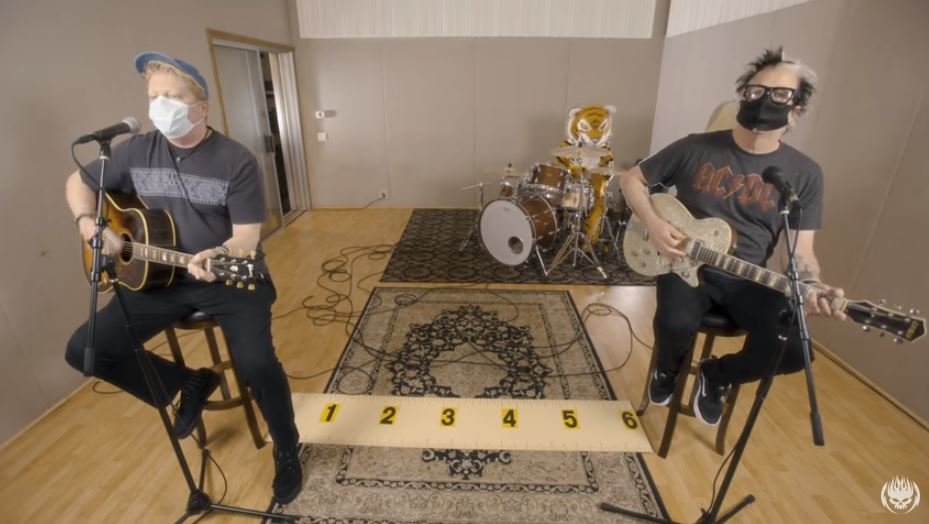 "Like many of you, we are going a little stir crazy these days and we wanted to do something fun to put a smile on our faces, and hopefully on some of yours too," the band wrote on their YouTube channel.
"This song, Here Kitty Kitty, was originally by the Clinton Johnson band, and *not* by anyone in that recent documentary we all got caught up in."
The band, who filmed the clip complete with COVID face masks and kept their social distance, added:
"The Offspring wives were group texting recently, and while they all agreed that they truly love their husbands, there are times when they've absolutely felt like feeding us to the tigers," they added. "In that spirit, we hope you enjoy this random song and video."
Missed Clairsy & Lisa? Catch up by clicking play below!