We have great memories of him being the frontman of Noiseworks and INXS… but it seems Jon Stevens has some great memories of Perth.
"96FM was always supporting local music, we had some great times," he told Botica's Bunch on Friday.
Stevens' love of music came from growing up in a household full of guitars and singing – it also helped that he was the youngest of 11 children.
"Being the youngest, I got to soak up all sorts of styles of music… soul, blues, the classic rock stuff," he said.
We also learned that, at just 16, Stevens had two consecutive No.1 singles in New Zealand.
"My sister had a studio and she wanted me to sing a couple of songs," he recalled. "So she wrote me in and I sang the songs."
He said that a year later, they wanted to release the tracks, so they did… and they rocketed up the charts.
"All of a sudden I was famous," he said, adding how extraordinarily fast everything played out.
"This all happened in a three-week period – releasing a song to being number one."
Not bad for a just-turned-17-year-old.
Stevens described touring in the late 80s and early 90s as "mad".
"It's one of those things where you either love it or you hate it," he said.
"The ups and the downs, the mental anguish, the creativity.. then the lack of creativity, then you overdo everything, it's fraught with danger… I learned at a pretty young age that to stay alive, I needed to stay focussed."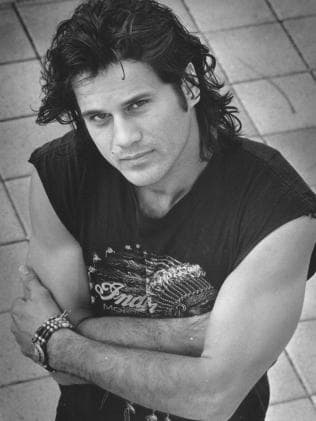 Fred asked Stevens how he came to front one of Australia's most iconic bands, INXS.
What many might not know, is that Stevens already had a long history with INXS – Hutchence even sang on the last Noiseworks record back in 1990, a duet called Take You Higher.
At the time of Michael Hutchence's death, Stevens was living in LA and working with Guns N' Roses' Slash… and was already getting a few calls about perhaps doing something with INXS. But it wasn't until Stevens moved back to Australia in 1999 that he got a call that they wanted to do a gig.
"They were doing some Tim Rice Spectacular and they were the backing band," he said of INXS.
"They were so, sort of like, bored. I mean, Tim Rice's music is amazing but they just wanted to play their own.
"They called me and said 'where are you, man? Come do this gig in Melbourne'."
It was meant to be a one-off.
"Then we ended up doing one in Sydney, then four years later…"
The Bunch pressed Stevens about his memories of Perth, and they're mainly of the clubs.
"Back in the 80s, we used to go to that Gobbles joint… and Pinocchio's, that was all after the gig," he recalled.
"Back in those days, we'd drive across the Nullabor, in the 80s we would drive from Adelaide to Perth or Melbourne to Adelaide, Sydney to Melbourne… we'd be in the Tarago for months on end!
"Everyone's smoking and drinking and, it was just carnage, how the hell we survived…
"Look, it was fun days, when you were on the road with your mates, running amok, that's what rock n' roll is all about."
Keen for more 96FM nostalgia? Click here to check out our special 40th Anniversary site!
Hit PLAY below to listen to the full chat:
Missed Clairsy & Lisa? Catch up by clicking play below!