David Coverdale plans to retire from touring after Whitesnake's next major tour.
While the singer remains "passionate" about his music and about performing for his fans, he explained that pre-pandemic, he expected to be retired by now.
Coverdale made the comments while speaking to Planet Rock about his 50-year career, which included a memorable tenure in mid-'70s Deep Purple for which he was inducted into the Rock and Roll Hall of Fame.
"Last year, we were supposed to do what was gonna be my farewell tour, and it was sold out; it was amazing. Of course, everything was cancelled due to COVID. So, God willing, I'll be able to do it hopefully next year," Coverdale said.
"I'm gonna show my appreciation and gratitude for the support that I've had, 'cause you can't do it without an audience supporting you — it's that simple.
"And they know — the hardcore [fans] who follow me know — I do my best, the best I can do at that time. And that's been my work philosophy for as long as I can remember."
When prodded about other musicians who famously announced their final bows, only to reconsider (just last week, Lynyrd Skynyrd cancelled its plans to retire), Coverdale joked that as he approaches 70 years old "It's hard enough now to get into my jeans."
Coverdale's health has provided a number of challenges as well in recent years. In 2017, he had both of his knees replaced due to arthritis.
Whitesnake's last album was put on hold for over a year while he recovered from a severe battled with the flu. Then in early-2020, Whitesnake cancelled its tour with Sammy Hagar & the Circle and Night Ranger when Coverdale needed a hernia operation. Eventually, all the dates were cancelled due to the pandemic.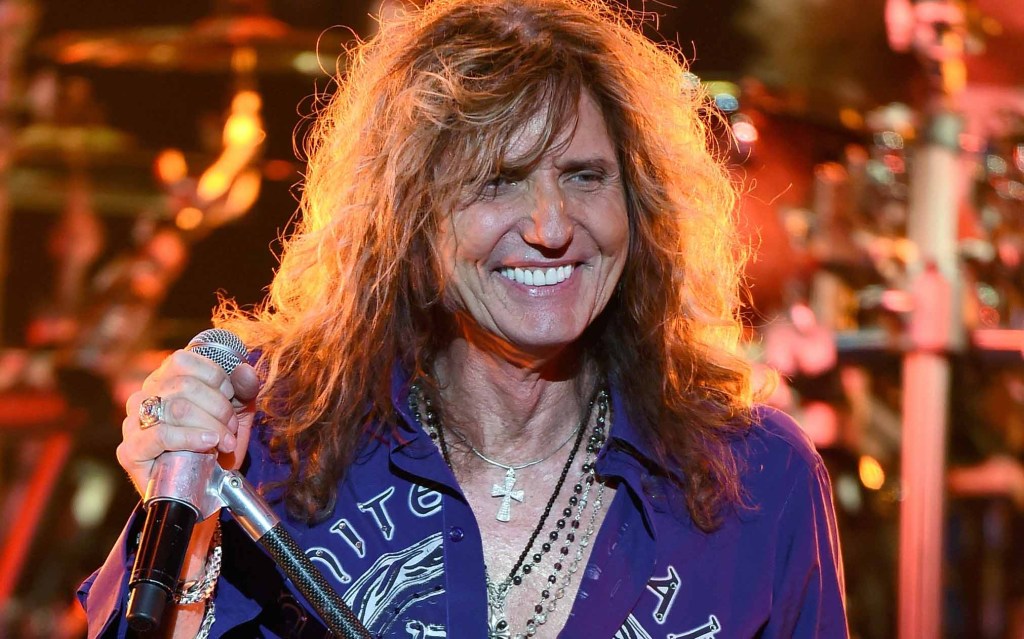 Singing and writing music will continue to be a pastime, he adds, noting that he plays guitar everyday. Performing occasionally might even be a possibility after next year, but he'd like to leave behind the stresses of touring and constant travel.
"I'll be still involved in music," he said.
"We've got a relatively long-term deal with Warners. We have a poopload of projects to do under the Whitesnake banner. It's just the touring. It's not the performing so much that is exhausting, it's the touring, and I can't tour any more comfortably than I do.
"So I spoke to my agent and said, 'I wanna do this [farewell tour] more than anything. It's after 50 years of incredible support for me.'
"Not to be able to say thank you to the UK, not to be able to say thank you to Germany, to Japan, Brazil… it would be heartbreaking."
And Australia, right, David? RIGHT?
Missed The Bunch with Clairsy & Lisa? Catch up by clicking play below!