New Zealand just can't cop a break.
News outlet Russia Today has apologised for broadcasting a map that accidently labelled New Zealand as Japan.
The gaffe, produced by their US-based newsroom, was during a segment on potential new bases to hold US missiles.
The map was meant to feature "Japan, South Korea and Australia"… but instead it incorrectly labelled New Zealand as Japan and Papua New Guinea as South Korea.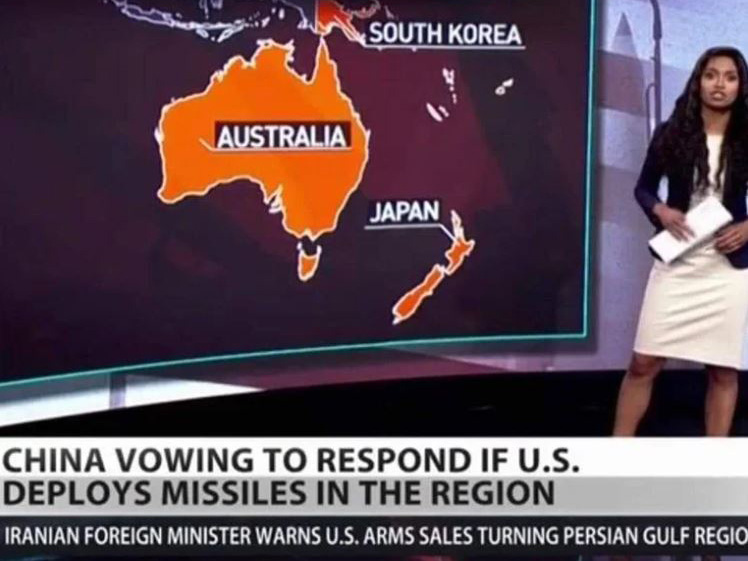 "Our American early morning news team suffered a little geography mishap," a spokesperson told Newshub.
"We… have corrected ours as soon as it was spotted and have given our team a new map of the southern hemisphere to ensure it doesn't happen again."
so looks like my flight to Japan for the RWC is going to be quicker than I expected pic.twitter.com/5hj0Qud4jV

— Simon R (@Rugbysmartarse) August 20, 2019
The segment has been corrected online, captioned with "this video includes a corrected map" but of course, the image has gone viral.
New Zealand is often left off the world map, I mean, there's an entire Reddit thread dedicated to it, and as Newhub dryly pointed out, when they did appear on this one, "we were labelled as an entirely different country."
Missed The Bunch with Clairsy & Lisa? Catch up by clicking play below!