The former guitarist for Ozzy Osbourne has just poured cold water on one of the most shocking scenes out of the Mötley Crüe biopic, The Dirt.
Best known for playing alongside Osbourne between 1982-1987, Jake E. Lee reckons that the scene where Ozzy snorts ants through a straw… didn't happen.
The biopic, currently on Netflix, is based on the 2001 book The Dirt: Confessions of the World's Most Notorious Rock Band, chronicles the rollercoaster ride of Mötley Crüe.
And, a warning, the house party opening scene? Don't watch it with your parents, holy smokes.
The scene that Lee's refuting apparently occurred at a hotel pool in Florida during a tour in 1984.
Ozzy and Nikki Sixx engage in some one-upmanship of grossness, which includes Ozzy drinking his own piss… then Nikki's.
Lee says this was accurate.
"They were in the swimming pool, and they kind of raced, and, of course, Ozzy lost," Lee told David Friedman and Marc Huzanksy on a recent episode of Tone Talk.
"And [then] a push-up contest, and, of course, Ozzy lost. Ozzy was getting tired of losing, and he stepped it up."
Gird your loins, it gets pretty rancid from here.
Lee then said Ozzy got a weird look on his face while sitting on the concrete.
"Piss started flowing out underneath him. And he was obviously doing a lot of vitamins, 'cause [it] was, like, lime green."
"Nikki Sixx, I remember, pissed on the girl he was with. She was lounging. She was not happy about it. Ozzy [then] pissed on the ground. He bent over and started licking his own green piss up."
In the movie, Ozzy is shown to grab a straw from a drink, walks a short distance before getting onto his hands and knees on the concrete before snorting a trail of ants.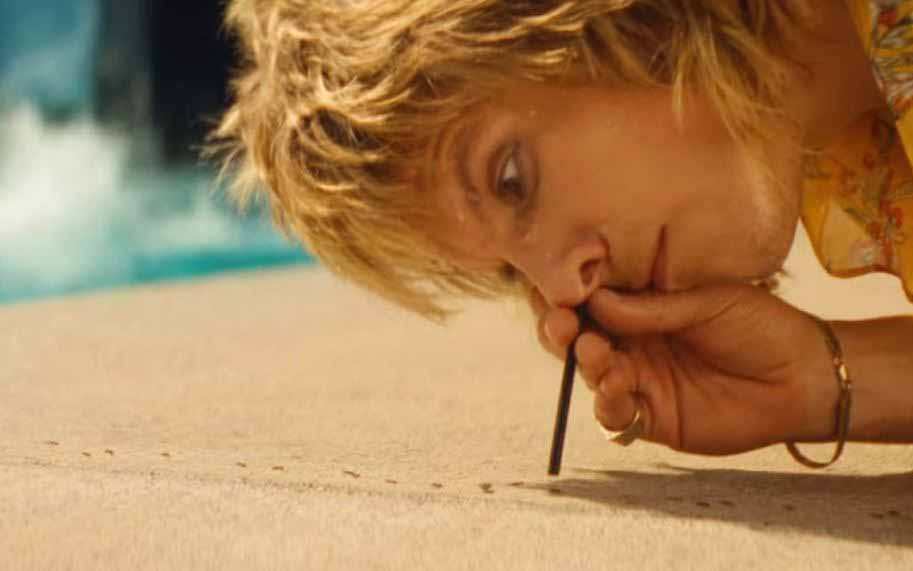 But Lee reckons there was no ants.
"I was right there. He snorted a little spider. There was not a trail of f**king ants there," he said.
"Tommy [Lee] says it, Nikki says it, Ozzy says it – they were fucked up. I was not. … I don't care what the other guys say – there was no ants."
Missed Clairsy & Lisa? Catch up by clicking play below!